World's Largest Pumpkin to be carved in the Bronx.

Jeremy Hooper congratulates Elisabeth Hasselbeck on her gay rights transition.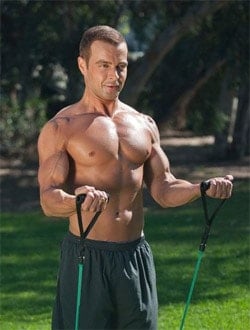 Gimme a break?

Chicago Mayor Rahm Emanuel cuts LGBT Advisory Council: "Chicago's Advisory Council on LGBT Issues is being merged with the city's Advisory Council on Women's Issues into a new council on Gender and Sexuality, which has a lot of people upset and concerned."

Expect to see lots of upcoming movies based on The Bible.

A mustachioed Zac Efron had a few drinks on his birthday.

Battle lines drawn over AIDS Memorial Park in NYC's West Village: "The growing resistance to the proposed park in the triangle bordered by Seventh and Greenwich Avenues and 12th Street has alarmed key supporters in gay and AIDS advocacy groups –– including the LGBT Community Center, which is just a block away from the site, Congregation Beit Simchat Torah, Gay Men's Health Crisis, and Housing Works."

Here's the first trailer for In The Land of Blood & Honey, Angelina Jolie's directorial debut.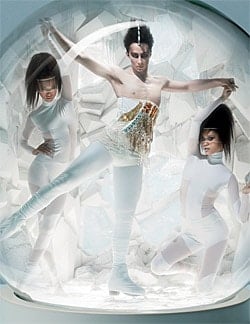 Johnny Weir's new campaign for M.A.C. cosmetics.

Friends of gay teen Jamie Hubley hope his death puts an end to school bullying.

Amtrak blocking LGBT news sites.

Home Depot ignores AFA boycott: "Home Depot is holding its line on the issue: 'Our response on this has been and continues to be that we respect the diversity of all people and maintain an inclusive culture,' Home Depot spokesman Steve Holmes said in an email. 'This is what [Chairman] Frank [Blake] told the AFA publicly at our annual shareholders meeting earlier this year.'"

'Alien' spotted in Brazilian rainforest.

Plaque honoring Harvey Milk stolen, ripped from cement wall outside San Francisco MUNI station: "Supervisor Scott Wiener said someone alerted him about the missing plaque late Saturday. He filed a police report the next day. 'This plaque is an iconic part of the history of this neighborhood,' Wiener said. 'It's been there for almost 30 years, and it really means a lot to the community. Whoever took it, I just ask that you return it, no questions asked, and let us put it back up.'"

Anti-gay bills pending in Michigan legislature.

Grew up as girls, married as men.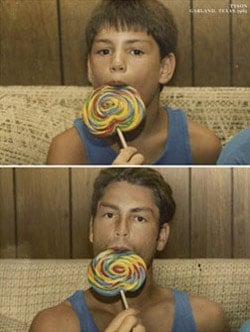 Male models recreate their childhood photos.

Lindsay Lohan working at the L.A. Morgue for her community service and her father thinks she'll end up in it.

Canadian gay custody case breaks new ground: "In what's being called a groundbreaking ruling, a gay Calgary man has been granted legal parent status in place of his ex-partner, the child's biological father. In part of a five-year constitutional battle involving the now eight-year-old girl, Court of Queen's Bench Justice Suzanne Bensler ruled the man identified as H. is a parent instead of his gay ex-partner, R."

Gays fuel growth at conservative church in Tennessee.

Montreal-area driving school instructor commands student to sit like a man: "A sixteen-year old pupil sat in a classroom with a dozen others roughly his age for a theory class at the Tecnic Driving School in Chateauguay.  The instructor appeared annoyed at the way the young man had crossed his legs.  He appeared to feel the pose too feminine, and berated the pupil, repeatedly using an anti-gay slur and telling him to 'sit like a man'."