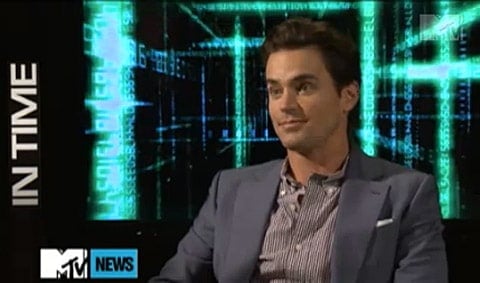 Lots of essential breaking news coming out of the production of Magic Mike, the Steven Soderbergh-directed film about Channing Tatum's early life as a stripper, starring a brat pack of male flesh.
Said Bomer to MTV News about his stripper role:
"There's something about throwing a thong on in front of other peope that just instantly forms an ensemble…I had never worn a thong before. So, the first time I tried it I put it on wrong and my junk didn't fit in it. I had to call a wardrobe person in and go, something's wrong with my thong you guys. I think we're going to have to figure this out' and they go 'yeah, your legs are in the wrong holes.'"
He added: "A lot of tear-away clothes. There's definitely a technique to making sure you get those off cleanly."
Watch, AFTER THE JUMP…