Oppose the Blacklist Bill.

Does James Beard's ghost haunt the Beard House?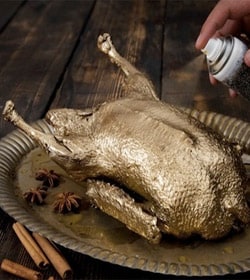 For the ultimate gold-digging foodie.

VIDEO: Anderson Cooper channels Courtney Stodden.

Tammy Baldwin erases Republican lead in Wisconsin: "In PPP's new poll, Baldwin gains six percentage points on former Gov. Tommy Thompson, now trailing him within the margin of error.  She leads former Congressman Mark Neumann by 1 point now, up 5 points since PPP's last poll."

Ricky Martin shoots Evita promo.

ABC News correspondent Dan Kloeffler writes about coming out on air in the HuffPo: "I know some people think those comments, regardless of sexuality, don't belong in a newscast. But an early, early morning show (3 a.m.!) like World News Now allows a little wiggle room for personality; it's part of the DNA."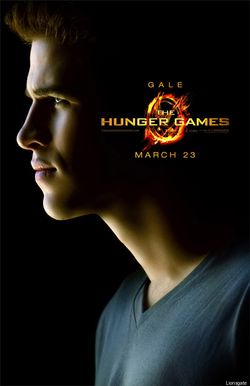 Hunger Games gets set of character posters.

Spain's same-sex marriage law under threat from election? "Mariano Rajoy, the leader of the PP, has previously said he believes the law is unconstitutional and that he would 'change' it even if the nation's highest court ruled it constitutional."

Police report spate of anti-gay hate crimes in San Francisco: "the victim, who said he's gay but whom the B.A.R. is not naming, said there were more people involved. He said the only thing he remembers the suspects saying was, 'Get out of our neighborhood.' His friends heard the suspects say 'faggot,' he said. He also said that he was hit in the face several times."

Tom Cruise is such a man.

Supporters rally for SF City Attorney Dennis Herrera in the Castro: "The rally came a day after The Chronicle ran a front-page story that raised questions about Herrera's early commitment to defend then-Mayor Gavin Newsom's decision in 2004 to issue marriage licenses to gay and lesbian couples."

Rep. Trent Franks calls marriage equality a "threat to the nation's survival".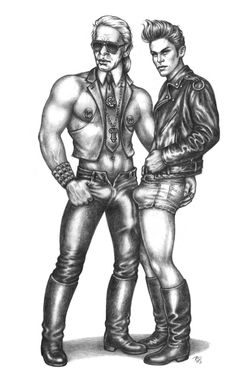 Fashion icons as Tom of Finland characters (nsfw).

The DeLorean is back for 2014, and now it's electric.

Does Obama see ENDA as part of jobs issue?

Elton John praises Cuomo for marriage equality win: "The legendary British singer hailed New York Gov. Andrew Cuomo at Wednesday night's 10th-annual Enduring Vision gala for the Elton John AIDS Foundation. John thanked Cuomo for 'taking a stand in New York and making the dream of marriage equality a reality in the state.'"

Joseph Gordon-Levitt dons cop uniform.

Gay retirement community faces financial difficulties: "RainbowVision has filed for Chapter 11 bankruptcy protection, wracked by financial problems and an increasingly bitter dispute between its residents and management. Its problems mirror those of many other gay retirement communities around the country that have either failed to open or fallen on hard times, victims of a weakened housing market, a deflated economy and, in some cases, poor business decisions."