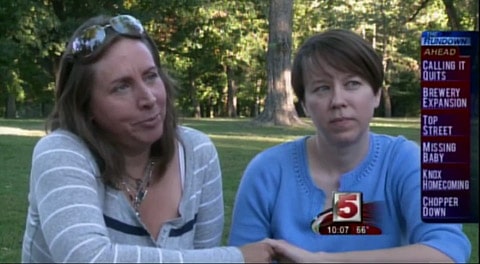 Teresa Folds and Julieigh Snell were kissing in the Jacuzzi at the rooftop pool at the Four Seasons in St. Louis when they were asked to leave because of their PDA, told that the hotel does not allow behavior like theirs by any couple, and " insinuated that [they] were not a normal couple," Folds tells KSDK.
The hotel released a statement:
"Four Seasons respects the behaviors of our guests, except where doing so may be a breach of law or create tensions among people. This was the case on the night in question, as our staff received several complaints about the guest's behavior. I can assure you that the gender of the couple was never at issue."
Watch KSDK's report, AFTER THE JUMP…