The Supreme Court just denied certiorari, or refused to hear, a case involving a state's power to refuse to amend a birth certificate for a child who was legally adopted out of state by a same-sex couple. By declining to hear the case, the Court lets stand an en banc decision from the Fifth Circuit that said that Louisiana could deny one of its children a birth certificate that lists both his parents simply because those parents both happen to be male. The case asks an important question of constitutional law — what is the reach of the command of the Full Faith and Credit Clause, which requires one state to respect the "public acts, records, and judicial proceedings of every other state"? — but also has implications on Main Street — without an accurate birth certificate for their children, gay couples are at risk whenever they enter a new state that has different adoption and marriage laws.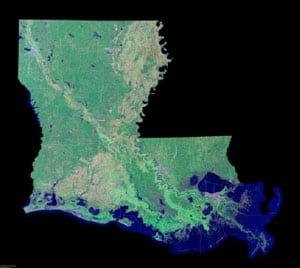 The Supreme Court declined to comment on its denial of cert, so we have to look to the Fifth Circuit's majority for the governing law. And, when we peel back that majority's seemingly reasonable outer layer, we're left with mind-numbing inanity. The Fifth Circuit has carved out a strange exception to a state's responsibility to recognize out-of-state adoption judgments and it has done so without justification.
The case involves Oren Adar and Mickey Smith. Mssrs. Adar and Smith are a gay couple who adopted their Louisiana-born son in 2006 in New York, where a judge issued an adoption decree. The couple then tried to get a new birth certificate for their child, in part so the child could be added to his parents' health insurance, but the registrar's office told him that Louisiana does not recognize adoption by unmarried parents and would not issue it with both adopted parents' names. A Louisiana district court ordered the registrar to change course, as did a unanimous three-judge panel of the Fifth Circuit. But, a sharply divided Fifth Circuit, sitting en banc, said Louisiana did not have to change the child's birth certificate.
And, yet, if the couple were straight, they wouldn't be in this mess. I discuss the Fifth Circuit's tortured reasoning AFTER THE JUMP…
The Fifth Circuit seemed to think it was okay for Louisiana to refuse to issue a new birth certificate even though it had to recognize the validity of the New York adoption decree, though the reality of the latter seems illusory without the former. If the court's rule sounds confusing, don't expect the following quote from the majority to help:
Louisiana can be described as the "sole mistress" of revised birth certificates that are part of its vital statistics records. Louisiana has every right to channel and direct the rights created by foreign judgments. Obtaining a birth certificate falls in the heartland of enforcement, and therefore outside the full faith and credit obligation of recognition.
Adar v. Smith, slip op. at 21 (citation omitted). It is as if the Fifth Circuit was looking at a different case: No one doubts that states have the sole power to issue birth certificates. But, the court, in distinguishing between "enforcement" and "recognition," clearly suggests that the Full Faith and Credit Clause amounts only to a mandate on state courts and not on any other arm of the state. The Clause's plain language says nothing of the kind. Article IV, Section 1 of the U.S. Constitution states that "Full Faith and Credit shall be given in each State to the public Acts, Records, and judicial Proceedings of every other State." Nothing in that clause's plain language or in more than 100 years of precedent interpreting it has ever suggested any reason to distinguish between recognition and enforcement. Not four years ago, the Tenth Circuit found that this Clause meant that an Oklahoma state official had to issue a correct birth certificate noting the adopted child's gay parents. And, yet, today, Louisiana law is uniquely and odiously discriminatory.
If the federal requirement that one state must give full faith and credit to another state's judgments can be so neutered as to simply include a mandate on a court rather than the enforcement arms of the state, there would be no point to a Full Faith and Credit Clause. Court judgments mean nothing without a government to enforce them.
***
Ari Ezra Waldman is a 2002 graduate of Harvard College and a 2005 graduate of Harvard Law School. After practicing in New York for five years and clerking at a federal appellate court in Washington, D.C., Ari is now on the faculty at California Western School of Law in San Diego, California. His research focuses on gay rights and the First Amendment. Ari will be writing weekly posts on law and various LGBT issues.
Follow Ari on Twitter at @ariezrawaldman.