The Pinellas County School Board has decided to cut a "character building" program sponsored by the Boy Scouts of America over the group's anti-gay policies, MyFOX Tampa Bay reports.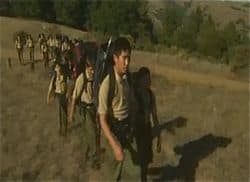 "Learning for Life" is a character education program in schools. It teaches students values like respect, responsibility, honesty and fairness. A $54,000 grant would have supported the program at a handful of Pinellas Schools, including Skyview Elementary, Mildred Helm Elementary, Palm Harbor, Safety Harbor and Tyrone Middle Schools.
The plan now is to expand the district's "Commitment to Character" program to replace "Learning for Life." Other groups nationally have cut ties, too.
Watch their news report featuring interviews with a board member whose son is gay, AFTER THE JUMP….
School board blocks grant over gay discrimination: MyFoxTAMPABAY.com