A gay man's body was found beaten and burned and tied to a lamppost on the outskirts of his hometown Cumnock in Ayrshire in Scotland early On Saturday. Stuart Walker, who had recently started work at a bar days before his murder, was supposed to have attended his grandmother 80th birthday party but never showed up.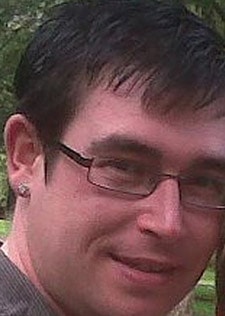 Police are investigating whether Walker's being gay played a part in the crimes against him (as many are speculating), but, as of yet, have no solid evidence.
Stuart's friends last saw him alive near the fire station in Glaisnock Street at about 2.30am. His scorched and beaten body was found tied to a lamppost just before 5am on the Caponacre industrial estate on the outskirts of town.
Detective Inspector John Hogg, of Ayr CID, said yesterday: "It is imperative that we find out where he was between 2.30am and 4.50am, who he was with and why this happened to him.
"We understand that there may have been a number of house parties in the nearby Netherthird housing estate in the early hours of the morning – between 2am and 3am.
"At this time we do not know if these parties are linked to our investigation or not, so again, any information on that is important. Officers are checking CCTV and carrying out door-to-door inquiries in the area and we would encourage anyone with information to approach them or to call."
Yesterday, flowers were laid near the murder scene. One left by his gran read: "Miss + Love you always our dear grandson. Sleep tight, Gran and Papa."
Police refused to confirm rumours that they were looking for four girls in connection with the terrifying attack. Horrified locals last night told of their fears Stuart was targeted because of his sexuality.
One tweeted a link to a picture of the murder victim, and wrote: "This is the man who was tied to a lamppost and then set on fire for being gay yesterday, RIP."
But detectives insisted they had yet to find any evidence which supported that theory.
A Facebook tribute page has aprung up in Walker's memory.