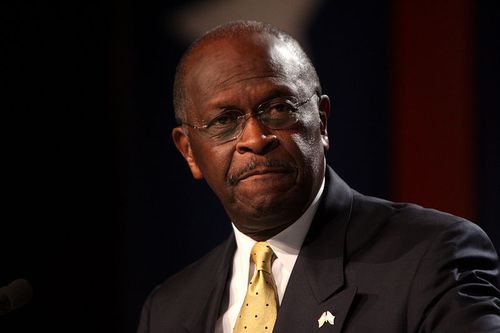 Herman Cain now supports federal marriage ban …

… and did you know he came to Washington as a lobbyist?

Mr. Cain ran the National Restaurant Association, a once-sleepy trade group that he transformed into a lobbying powerhouse. He allied himself closely with cigarette makers fighting restaurant smoking bans, spoke out against lowering blood-alcohol limits as a way to prevent drunken driving, fought an increase in the minimum wage and opposed a patients' bill of rights — all in keeping with the interests of the industry he represented.

Up-to-the-minute reporting on the Turkish quake.

Koch-brothers fund study that proves global warming is … real!

Rick Perry's weird love affair: Man, son, daughter, and arsenal.  
"I wish my son and my daughter were here with us today," he said. "They would truly enjoy this, but from my perspective that's part of America is walking across that hillside with one of your children hunting whatever it might be … "

 Awesome story on Haruki Murakami and his massive new book, 1Q84.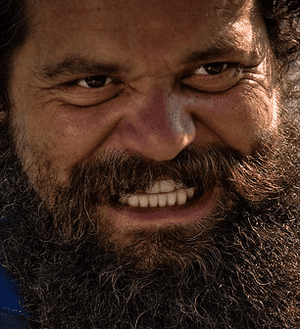 Survivor's Rupert Boneham will run for the governorship of Indiana.

Dlisted covers the monarchy with appropriate subtlety and tact: Michael K on the romantic misadventures of "Prince Hot Ginge."

More context on Libyan religious craziness.

The USA isn't doomed! According to the Telegraph, "The 21st Century may be American after all." That is, if we're willing to frack.

Home release deets for Harry Potter & The Deathly Hallows, Part II.

P.Z. Myers and Lavender ponder the friendly relations between atheists and LGBTs.

Also: There is no such thing as pink.