Spirit: GLAAD encourages you to wear purple this Thursday.

San Francisco AIDS Foundation and STOP AIDS project merge: " The move will align the HIV prevention, support, and referral programs of each organization to create a more seamless system of care and services for people at risk for and living with HIV in San Francisco." More at Bay Area Reporter…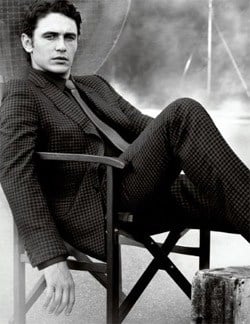 James Franco suits up for Gucci.

Anderson Cooper discovers his cell phone is laden with fecal bacteria.

Michelangelo Signorile interviews Jeffrey Schwarz, director of the new documentary on Vito Russo.

Construction on NYC's gay hotel is underway: "New York's imminent, first-ever gay hotel, The Out NYC, is slowly transforming a remote block along W 42nd St between Tenth and Eleventh Avenues with practically nothing else around it."

HHS Secretary Kathleen Sebelius remarks to the National Coalition for LGBT Health.

Earth was almost obliterated by a comet in 1883.

Alice High School in Texas defends removal of gay cheerleader, says that it was not for a gay kiss: "The student and parents are clearly aware that the student was not removed from the squad for kissing another student at school. While the student is free to discuss certain aspects of his discipline in the media, the District cannot discuss the specifics of this incident and must respect the privacy rights of the students involved in this matter."

VIDEO: Shia LaBeouf beaten to ground by shirtless man.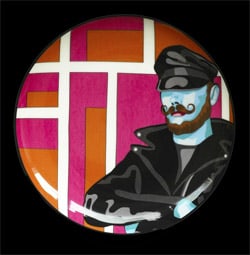 Eat your dinner off of a leather daddy.

Snow Flowers is poised to become the first Nepali commercial movie to portray a same-sex love story: "Set to release next spring, the film stars two of Nepal's leading actresses, Dia Maskey and Nisha Adhikari, and is directed by Subarna Thapa, who also wrote the screenplay beginning two years ago."

A man who says serial killer John Wayne Gacy raped him when he was 9 speaks out.

Leaders of Commonwealth countries to be asked to decriminalize homosexuality: "Forty-one of the 53 Commonwealth countries – including Uganda, Zimbabwe and Ghana – still criminalise gay sex and HIV campaigners say such laws are seriously hampering safe sex initiatives."

Chord Overstreet's brother is a bear cub.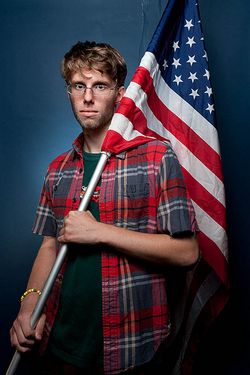 Portraits of Occupy Wall Street protesters.

Occupy Wall Street's unlikely benefactor: "Robert S. Halper, a retired Wall Street trader, spends time each day in Zuccotti Park talking to protesters about politics and their thoughts on reforming the banking system. But Mr. Halper, a 52-year-old Brooklyn native, never reveals two facts about himself: he is a former vice chairman of the New York Mercantile Exchange and the largest single donor to the nonprofit magazine that ignited the Occupy Wall Street movement."

More arrests of gays in Northern Cyprus.

FAA investigates sex skydiving stunt on plane…

University of Minnesota couple attacked by homophobic mob after holding hands: "While walking from the downtown Target to a bus stop Friday, Sept. 23, Dennis said the couple — both University of Minnesota sophomores — was assaulted by a group of 15 men who repeatedly punched and kicked him as they yelled gay slurs. Though his bruises have faded, Dennis said the couple's healing process is far from over. Dennis said he's felt pressure to forget his story from friends, family and even the police, who he said 'didn't seem to care,' and 'made it seem like an everyday thing we could just get over.'"