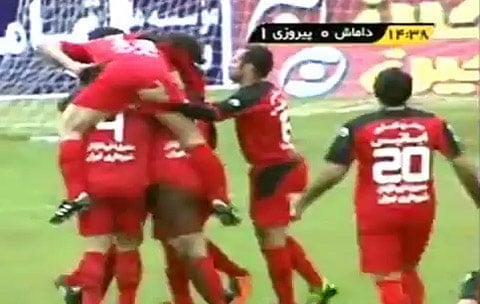 Two Iranian footballers have been suspended for an "immoral" butt grab celebration following a goal that spurred the team to a 3-2 victory, the AP reports:
The report Monday says Mohammed Nosrati, a defender for Persepolis, squeezed the backside of teammate Sheis Rezaei while the Tehran team's players celebrated a goal against Damash Gilan.
Millions across the Islamic Republic were watching:
Nosrati and Rezaei say they did not intend to offend anybody. Iran TV said they were indefinitely banned from entering any stadium and could face even more sanctions.
Watch the incident, AFTER THE JUMP…