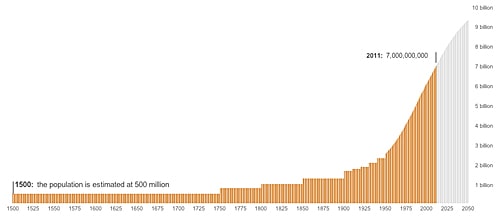 The world population reached 7 billion today, the Guardian reports: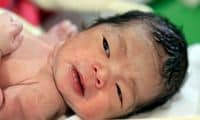 Weighing 2.5kg (5.5lb), Danica May Camacho was chosen by the United Nations to be one of several children around the world who will symbolically represent the global population milestone. She was delivered just before midnight on Sunday amid an explosion of press camera flashes at Manila's Jose Fabella Memorial Hospital.
"She looks so lovely," her mother, Camille Dalura, whispered softly as she cradled her tiny newborn…
…The Philippines has 94.9 million people, according to a UN report, and 10% of girls aged 15 to 19 have been pregnant. Enrique Ona, the country's health secretary, said the birth offered his country an opportunity to address population-related problems.
Find out where your birth fits in with this handy interactive chart from the BBC.