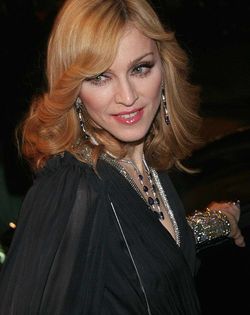 Madonna's older brother is living under a bridge in Traverse City, MI.
"My family turned their back on me, basically, when I was having a hard time," the 55-year-old Anthony Ciccone told The Michigan Messenger. "You think I haven't answered this kind of question a bazillion times — why my sister is a multibazillionarie, and I'm homeless on the street?"
Ciccone doesn't mention the nature of his "hard time," nor does he explain why he lost his job at his dad's winery last year. He does say that he suffered from frostbite during his first winter on the streets, and recounts how another homeless man, a friend, lost ten toes to the cold.
"Never say never," says Ciccone. "This could happen to anybody."
It's 47 degrees Fahrenheit in Traverse City this evening, and falling.