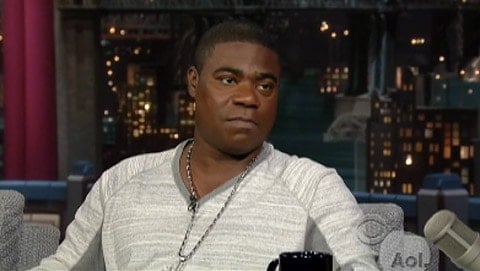 Comic Tracy Morgan talked about the controversy over his homophobic remarks on The Late Show with David Letterman last night.
"I don't remember exactly what I said that night. I've done 50 shows since. Whatever I said it must have offended [audience member Kevin Rogers], and then he tweeted it out. And then I had to deal."
If I recall correctly, Morgan said he would kill his own son if he found out he was gay.
Watch, AFTER THE JUMP…