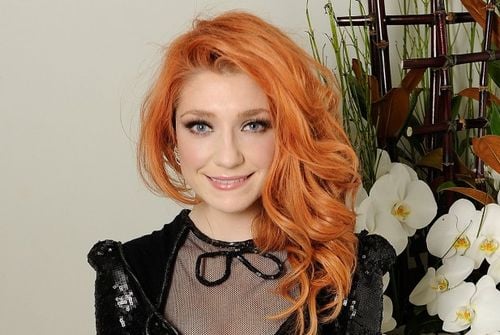 Norman Brannon is a pop critic, musician, and author based in New York City. He presents a weekly music update here on Towleroad and writes regularly at Nervous Acid.  
Follow Norman on Twitter at @nervousacid.
EXTENDED PLAY:
Nicola Roberts Cinderella's Eyes (A&M UK)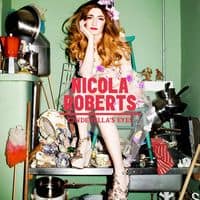 Girls Aloud may be one of the biggest U.K. pop groups of all time, but in America, they're somewhat of a curiosity: They were a girl group manufactured by a 2002 reality television competition. They were a hit-making machine whose underlying hit-making production machine, Xenomania, became almost as famous as the girls themselves. And perhaps less endearingly, they were the band that spawned Cheryl Cole, who is now best known on these shores for lasting half an episode as a judge on the U.S. X Factor before being sent back to England. Despite all this, we should care. Because when Girls Aloud were great — and they did, indeed, have their fair share of transcendent moments — they embodied everything we love about pop music.
Nicola Roberts wasn't Girls Aloud's Beyoncé — or their Kelly Rowland, for that matter — which is all the more reason why Cinderella's Eyes has already positioned itself as somewhat of a coup. Unlike Cole's post-GA output — which is only as good as you think Will.I.Am is good — Roberts made an album that doesn't depart from the blueprint as much as it sends it up-to-date: The Diplo–produced "Beat Of My Drum" is a raucous freestyle affair, while "Lucky Day" — co-written by Canadian electro trio Dragonette — takes the spirit of 2008's Girls Aloud/Pet Shop Boys collaboration out of Neil Tennant's sullen range and into an elated place. That said, formulas work for a reason, and when Roberts teams up with former Xenomania member Jon Shave for "Say It Out Loud" — an impossibly pleasurable synthpop track, the caliber of which we haven't heard since "Dancing On My Own" — it's like she's no longer a struggling solo artist from a multiplatinum group, but the star of a group who never got her due.
Also out today: Feist — Metals (Cherrytree/Interscope), Björk — Biophilia (Nonesuch), MGMT — Late Night Tales (LNT/EMI), Lights — Siberia (Last Gang), Indigo Girls — Beauty Queen Sister (IG/Vanguard), Zola Jesus — Conatus (Sacred Bones), Craig Wedren — Wand (Megaforce), Death In Vegas — Trans Love Energies (Drone)
THE DISPATCH: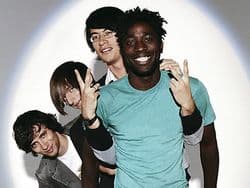 Bloc Party have only marginally cleared up rumors of Kele Okereke's dismissal, with guitarist Russell Lissack saying that while he hasn't spoken to Kele in a couple of months, and while there are "no bad vibes," the remaining three members are still auditioning new singers. "It's not really a secret because Kele's been pretty busy doing solo stuff," he explains. "The other three of us wanted to meet up and make music." On his blog, Kele still sounds confused: "A big part of me is laughing hard at all of this, but another part of me is all like WTF?"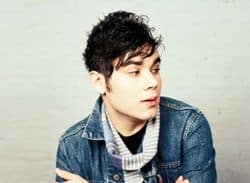 This week in free downloads: Vampire Weekend's out keyboardist/producer Rostam Batmanglij took to his Tumblr this week to introduce a new Indian raga–influenced solo track called "Wood." DJ A-Trak remixed The Rapture's latest single,"How Deep Is Your Love?" and dedicated the Dub mix to recently departed Ed Banger producer and DJ Mehdi. Meanwhile, New York duo Ford & Lopatin get the French remix treatment on "Too Much Midi (Please Forgive Me)"courtesy of Alan Braxe.

 Little Boots resurfaces with an emotive piano rendition of Robyn's "Call Your Girlfriend."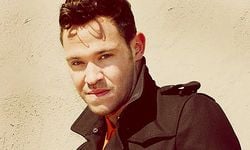 Will Young cops to the Pet Shop Boys and Bronski Beat influence on his excellent new album, Echoes, but still isn't sure he can express his sexuality more openly: "You're still a minority. There are lots of people who don't want to think about" — he pauses and laughs — "anal sex, to be honest. And I don't have a problem with that."

 Sigur Rós premiered their latest feature film, Inni, in Reykjavik, Iceland, last week. A 2CD+DVD package for Inni will get its release on November 15, and features music from the movie as well as bonus tracks and a previously unreleased song called "Lúppulagid."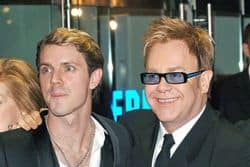 The Scissor Sisters made an appearance at the New Yorker Festival this weekend to dish about Elton John, who recently brought Jake Shears and Babydaddy a box full of sweaters and shoes ("He's like your favorite grandma"), as well a shared moment with Gore Vidal: "At moments he was delighted by me, at moments he was disgusted by me," Shears said.

 Commercial house music makes another bold leap into the mainstream: Swedish House Mafia — the trio of Sebastian Ingrosso, Axwell, and Steve Angello — have announced two "One Night Stand" performance dates at Madison Square Garden in New York and the Milton Keynes National Bowl in England.
SOUND & VISION:
Lights — "Toes"
She's gone on tour with Owl City, but don't hold that against her: Lights Valerie Poxleitner — that's Lights to you — released an incredible sophomore album called Siberia today, and "Toes" is a pretty solid example of what this self-written/self-produced album achieves: Tightly-programmed beats and shoegaze tendencies underlie a solid pop proficiency, while Toronto's Holy F*ck — no strangers to a sequencer themselves — lend a hand.
Björk — "Moon"
I have yet to really dig into Björk's new album Biophilia, also out today, but a lot of that has to do with the overwhelming idea of discovering an album with an iPad app for each song. That's not easy listening! Which is probably the point: The harp-plucked "Moon" is more of a linear movement than your standard recursive pop song, and it's Björk's willingness to go there that keeps us willing to follow the path she forges.
Cher Lloyd — "With Ur Love" (feat. Mike Posner)
A runner-up from last year's X Factor in the U.K., Cher Lloyd's first single was the most regrettable song to rhyme "swagger" with "Jagger" in recent memory — and there have been quite a few entries in that race! But follow-up single "With Ur Love" is a much-needed rebound, ostensibly meant to remind us that Lloyd didn't get as far as she did on the X Factor for her rapping: If London street-pop wasn't a thing before, it is now.
Holy Ghost! — "Hold My Breath"
DFA's resident electrodisco duo Holy Ghost! have known each since they were six years old, and that shows in this song's impeccable tightness and intuitive phrasings. The music owes its debts to Sheffield and Manchester, of course, but these references suits the video's evocative collection of still and moving pictures: It would almost be nostalgic if it weren't happening right now.