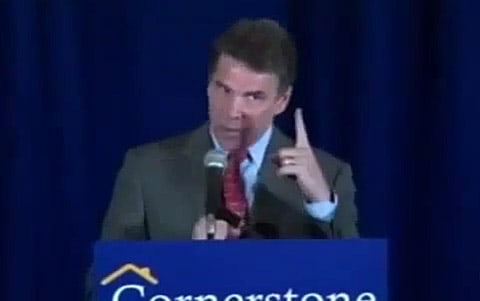 At a Friday night event for Cornerstone Action, Rick Perry spoke out for opposite sex marriage and the repeal of equality in New Hampshire:
"As conservatives, we believe in the sanctity of life. We believe in the sanctity of traditional marriage. And I applaud those legislators in New Hampshire who are working to defend marriage as an institution between one man and one woman, realizing that children need to be raised in a loving home by a mother and a father."
As Brandon mentioned in his news round-up yesterday, if you check out the rest of the speech, Perry appears intoxicated our just batsh*t crazy.
Watch, AFTER THE JUMP…