A few more details have emerged in the death of gay Scottish barman Stuart Walker over the weekend. Walker's body was found beaten and burned in a rural area outside Cumnock in Ayrshire in Scotland early on Saturday.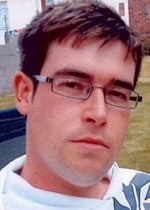 Pink Paper reports:
Strathclyde Police previously said they were investigating the possibility that he was attacked because of his sexuality, but now, Divisional Commander John Thomson says the victim's lifestyle is the "main focus" of his inquiries. As Walker's body was found partially undressed, Thomson said a sexual element to the crime had not been ruled out.
 
The details were announced at a press conference in Kilmarnock police office, last night.
It was revealed that Walker – a former assistant manager at the Royal Hotel in Cumnock – had almost certainly known those who killed him. Thomson said: "I don't think it was a random attack by someone who will strike again. I suspect Stuart may have known this individual or met this individual shortly before his death."
Initial reports that he was found tied to a lamppost were incorrect, police said. They still do not have a motive for the murder.