A "rank and file" workers union has endorsed the Employment Non-Discrimination Act (ENDA), reports Chris Johnson at the Washington Blade: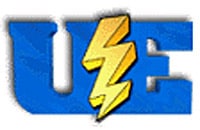 The United Electrical, Radio and Machine Workers of America last week approved the resolution on the need to end anti-LGBT discrimination at its 72nd national convention in Pittsburgh, Pa.
The two-page resolution, titled "End Discrimination Based on Sexual Orientation," says the "most powerful weapon in the bosses' arsenal is divide and conquer" and workers are strongest when they're united, including on the basis of sexual orientation and gender identity.
"We all should have the same rights regardless of color, gender, age, or sexual orientation," the resolution states."Unity and solidarity are not conditions we take for granted. We must continue to educate ourselves and our co-workers to maintain and strengthen our unity in the face of employer efforts to divide the workforce."
The union's resolution also endorses the idea of President Obama issuing an executive order to end LGBT workplace discrimination, thought Obama has given no clear signs that he is planning to do so.