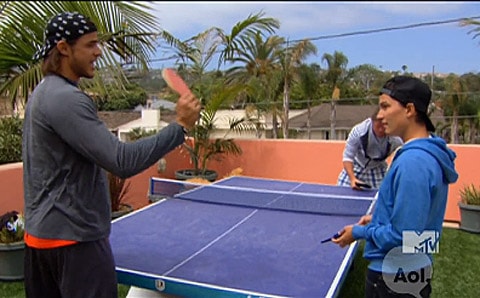 Real World: San Diego housemate Zach learned the phrase "beat the gay out of you" somewhere and decided to casually use it against his lesbian housemate in last night's episode, which didn't go down too well.
This week, when Sam approached Zach to let him know that she and Ashley were waiting on him, a verbal argument over the ping-pong paddles escalated. Zach accused her of wanting him to go get ready so she could play, and she countered by saying she would throw the paddles over the edge of the porch.
"I will beat the gay out of you if you throw these paddles off the porch," he snapped. "Don't play that game with me."
Watch, AFTER THE JUMP…