Judy Shepard remembers her son Matthew and meditates on his legacy thirteen years after his horrific murder: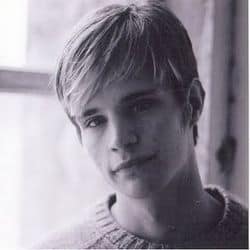 Thirteen years ago this week his father, brother and I were at Poudre Valley Hospital in Fort Collins, Colo., with our firstborn son, Matthew Shepard. He was 21, and dying. Just days before, he had been just like millions of American college students whose names are not known to the world — getting the hang of his new classes, adapting to a new campus, making friends. His father and I thought his biggest challenges were keeping money in his checking account and getting his homework in on time.
But here he was in intensive care, the victim of a terrible, senseless attack at the hands of two other young men who, at some point in their lives, learned it was OK to hate others for being different, to victimize them, to disregard their humanity.
Matt passed away quietly in the early morning hours of Oct. 12, 1998, with his family at his bedside. He died because of violence fueled by anti-gay hatred. For a lot of reasons, some of which we will probably never quite understand, the world had been watching, praying for him, and voicing their outrage.
October cannot go by anymore, and never will again, without us wondering what might have been, for us and for so many other families, if hatred of gay, and lesbian, and bisexual, and transgendered people, and all those whom others simply think might be, had been rooted out long ago.
Watch Judy Shepard's touching appearance on Ellen a year ago, AFTER THE JUMP…
Creating Matt's Legacy [huffington post]
Matthew Shepard Foundation [official site]