Back in January I posted about a Shreveport, Louisiana man who was beaten with a pool cue in an anti-gay assault at the Sandbar nightclub. The victim, John Skaggs, suffered a broken jaw and eye socket and had to undergo extensive reconstructive surgery.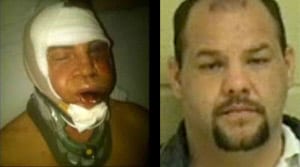 His attacker, William David Payne II, was sentenced to 23 years in prison this week:
Caddo District Court Judge Ramona Emanuel ordered Payne to serve 18 years for aggravated battery and the maximum of five years for a hate crime. She ordered the sentences to be served consecutively.
Payne had entered a guilty plea last week to charges he attacked John Skaggs with a pool cue and was in court for a multiple offender hearing. Payne admitted to the multiple offender charge, a release from the court said.