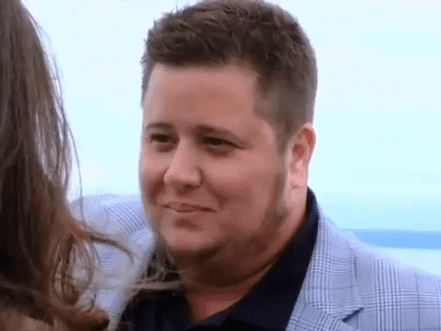 WATCH HERE as Chaz Bono proposes to girlriend Jennifer Elia atop Seattle's Space Needle. (Sorry I couldn't embed the vid. That function's disabled.)
Chaz has a new special, Being Chaz, airing tonight on OWN. From People:
The one-hour special … documents the couple's good times and their bad times, like when Bono faced backlash for being the first transgender contestant to compete on Dancing [With The Stars].

"People feel so angry that Chaz is entering their television," a tearful Elia says in another clip … "People who make change get shot, and I don't think that's worth it. … This is insane. It's not worth doing a show if you're going to get shot."