John Aravosis at Americablog Gay points us to this interview with Brazilian 'Ex-gay' leader Sergio Viula, "one of the founders of the Movement for the Healthy Sexuality (MOSES), an evangelical NGO which helps people interested in quitting homosexuality," who tells Brazilian site The Flying Teapot Project that he's gay and 'ex-gay' groups are a complete farce: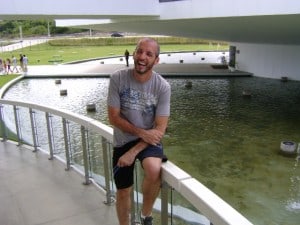 In fact, ex-gays don't exist – it's pure self-suggestion. I started going to church and noticed that homosexuals didn't know how to deal with their 'difficulties', due to lack of orientation by their leaders, so I decided to found the Movement for the Healthy Sexuality (MOSES), with João Luiz Santolin and Liane França. That was when I started saying – at very opportune moments – that I was ex-gay.
Today I know that I was deceiving myself. But back then, I thought that every sentiment or attraction was a mere case of 'temptation' and that it could be overcome with prayer and dedication to god. In the group, we used to think, basically speaking, that being gay was a sin, which should be confessed and abandoned and, therefore, we would proselytize, counsel, pray, preach, recommend certain books, read the Bible – things that believers usually do, but focusing on homosexuality itself; unfortunately, always demonizing homogenic love.
He adds:
it was an act of violence against ourselves, as we had internalized the homophobia that surrounded us from early childhood, as well as against the others, because we reproduced that very homophobia which they had internalized by themselves long before. We just reinforced it even more.