20 couples that put Kim Kardashian's marriage to shame.

Two men arrested in brazen Halloween gay bashing in Long Beach, California.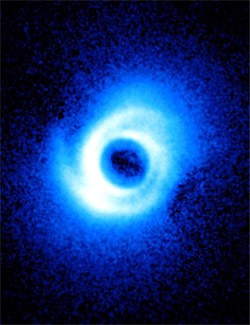 Astronomers discover spiral star.

Joe Jonas gets some boy-on-boy action during lapdance at Britney concert.

The Janet Jackson Super Bowl 'wardrobe malfunction' lawsuits are still going on: "A federal appeals court on Wednesday upheld its finding that the Federal Communications Commissions acted improperly in fining CBS over the fleeting exposure of Janet Jackson's breast during the 2004 Super Bowl halftime show."

Steve Jobs bio is biggest book debut of the year.

Dr. Jill Biden to speak at national PFLAG convention.

Lady Gaga launches Born This Way foundation with John D. & Catherine T. MacArthur Foundation, the California Endowment and the Berkman Center for Internet & Society at Harvard University. "My mother and I have initiated a passion project. We call it the Born This Way Foundation," Gaga said in a statement about the foundation, which takes its name from her hit single and album. "Together we hope to establish a standard of Bravery and Kindness, as well as a community worldwide that protects and nurtures others in the face of bullying and abandonment." Foundation website HERE.

Trailer: 21 Jump Street remake featuring Channing Tatum and Jonah Hill is pretty much WTF.

Twilight stars Robert Pattinson, Taylor Lautner, and Kristen Stewart to press their hands into cement today at Grauman's Chinese Theatre.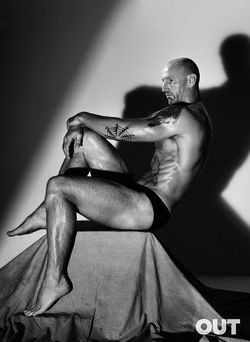 Gareth Thomas for the OUT 100.

Wake Forest University holds 5-minute Stand for Solidarity after anti-gay graffiti is found on various campus buildings.

Gay landmark closes in L.A.'s Silver Lake district: "Le Barcito, which used to be called Black Cat, played an important role in local gay history. Two years before the Stonewall riots in New York City, patrons at the Black Cat rioted in protest of police brutality on New Year's Eve. In 2008, the city declared the site a historic-cultural monument. The Village Idiot, a gastropub on Melrose, is opening up its second beer bar at the site of Le Barcito, according to Eater LA."

Kevin Sessums talks to playwright Jon Robin Baitz about Brothers and Sisters and his new play Other Desert Cities: "…when I left Brothers and Sisters, I felt as if I were flayed alive. And I was quite possibly certifiable. I behaved in a way that someone who has gone crazy behaves, as I was being pushed out of it by ABC and trying to be pushed out of it at the same time. But it did push me into writing this play…"

The name of the new James Bond movie has been announced.

The fantastic plastic David Gest is back.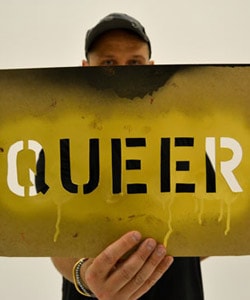 Homo Riot is putting the gay in street art. ​"We're like everyone's favorite punching bag," said Homo Riot, referring to the gay community. "I want to keep people aware that we're still out there. We're not just on Glee and Bravo. And I want to make gay people feel empowered when they see my work on the street. I hope they feel a sense of pride."

Battle over gay group's use of the name PTA on Long Island.

Kids in the Hall's Scott Thompson tells bullied kids: "grow a pair".

MetroWeekly's Chris Geidner interviews Larry Kramer: "Name me one gay leader. Who have we got? I don't see anybody. I don't hear anybody saying what I'm saying to the extent that I'm saying it. Where is a gay leader that people can hear? We've never been able to birth him or her."