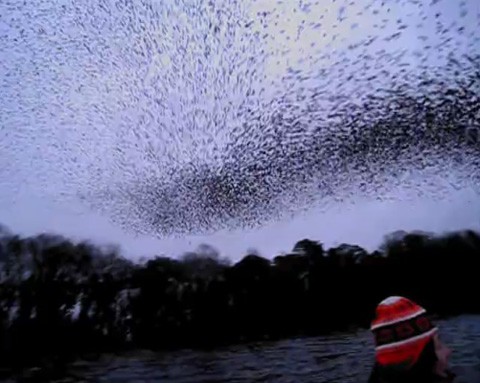 A pair of canoeists are treated to the amazing phenomenon known as "murmuration", a survival technique employed by starlings returning from foraging meant to outwit predators. The birds swirl and cloud in an effort to get to the inside of the pack.
Watch, AFTER THE JUMP…
(via huffpo)
Murmuration from Sophie Windsor Clive on Vimeo.