Seattle hairdresser Danny Vega has died of his injuries, two weeks after being beaten unconscious by a group of teens, KING5 reports: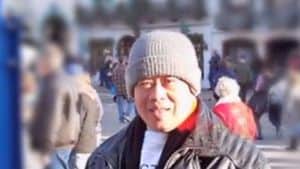 On Nov. 15, Vega, a prominent figure in the city's Filipino American community, was taking an evening walk nearby in Seattle's Rainier Valley neighborhood when three teens attacked him from behind, said police. They beat Vega unconscious and took his cell phone and keys. Vega was hospitalized with severe injuries to his kidneys, liver and brain. He fell into a coma and was later put on life-support.
Vega, whose family believes he was targeted in a hate crime, has been on life support for 12 days. He died Sunday:
Family,  friends and neighbors also held a vigil for Vega Saturday night at Othello and Martin Luther King Way in the Rainier Valley. Although police were not investigating the attack as a hate crime, his family believes Vega was targeted. He was openly gay and not afraid to show it.
The Seattle Times adds:
The attack occurred about four blocks from Vega's home, where he also operates Danny Vega's Hair Design, according to public records. Vega was able to walk home and call 911, according to Seattle police. He told officers he lost consciousness during the attack. He was later taken to Harborview Medical Center with life-threatening injuries, police said.
Vega's family has said they believed Vega, who was gay, may have been targeted because of his sexual orientation. Seattle police are not investigating the incident as a hate crime, citing a lack of evidence.