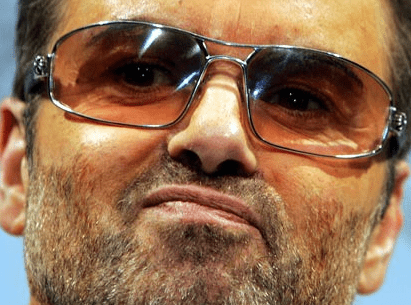 Recent news reports on George Michael's health are pretty grim. Yesterday, Andy reported that the star was hospitalized in Austria for severe pneumonia. Today, we have this, from The Vienna Times:
Doctors treating singer George Michael on the 13th floor of the Vienna AKH general hospital say his condition has worsened overnight … He was taken by ambulance to the city's top Rudolfiner private hospital in the 19th district of the city, where a decision was taken to move him to the main general hospital – the AKH.

The hospital refused to say why the star was moved but it is believed it was decided that the singer's condition was so acute that it would be better if he was moved to the AKH – the biggest in Europe and where many of the continent's top medical experts are based because of the advanced facilities it offers for research as well as treatment.

… [Michael] is currently in intensive care on the 13th floor of the red tower as a result of heart problems believed to be caused by the shortage of oxygen caused by his pneumonia.

On Thursday afternoon he was fitted into a special full-body bed designed to keep all the pressure off his lungs and to help them to function – so far without any sign of improvement.
UPDATE: Not all sources are in agreement on the state of Michael's health. The Daily Mail quotes doctors from the Medical University of Vienna saying Michael's "condition has stabilised and he is responding to treatment."
Here's hoping. But even if the doctors' optimistic assessments are true, the 48-year-old singer will be unable to complete his Symphonica tour, of which 14 dates remain. The doctors offer no estimates of the length of Michael's recovery, but insist that for however long it lasts, "complete rest and peace and quiet are mandatory."