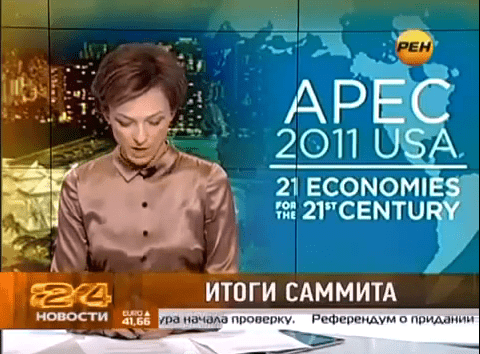 Apparently, this Russian newswoman wasn't really giving Barack Obama the finger. She thought she was only broadcasting audio, and the intended audience of her bird-flip was somebody in the studio. She was fired anyway.

 George Michael is improving, says his lover.

Joseph Epstein explains how gossip, trivia, and stupidity took over the news.

Also: Chord Overstreet can't keep his shirt on.

 Botched NATO raid leaves 24 dead, may have cost Alliance its most important supply route, and further strains US/Pakistan relations:
Gen Jacobson said a combined force of Afghan and Nato troops were in the area when "a tactical situation developed on the ground", though he gave no more details.

He said close air support was called in, and "we're aware it's highly likely this caused casualties".

Military sources told the BBC's Quentin Sommerville in Paktika province in Afghanistan that a US-Afghan special forces mission had been in the area, where they believed a Taliban training camp was operating.

They said the mission came under fire from a position within Pakistan, and they received permission from the headquarters of Nato's Isaf mission to fire back.

In a statement, Isaf commander Gen John R Allen said the incident "has my highest personal attention and my commitment to thoroughly investigate it to determine the facts".

"My most sincere and personal heartfelt condolences go out to the families and loved ones of any members of Pakistan Security Forces who may have been killed or injured."

 Who are America's biggest religious lobbyists, and how much do they spend?
A Pew study released this week shows that the growing number of religious advocacy groups in Washington spent nearly $400 million last year to influence public policy.

The groups are ideologically diverse, but data collected by Pew shows that conservative groups tend to have the biggest budgets …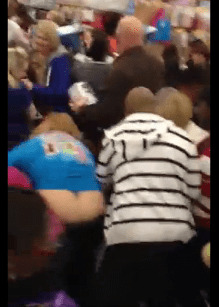 Nice profile of Zach Huston, the gay high school freshman whose savage beating at the hands of a classmate became a flashpoint in the world's struggle against bullying. (Though his mum said something on the second page that s might strike some readers as impolitic. Thoughts?)

 Rick Perry to campaign with noted authoritarian and publicity hog Joe Arpaio, the Arizona lawman famous for preferring men in pink underwear.

Really, there should have been a Human Planet segment devoted to Black Friday.

Muppet fever rages around the world. Here's a musical retrospective.

What makes Glenn Beck fans laugh on Thanksgiving? Pilgrin jokes! See a whole mess of "Pilgrim Funnies" produced for Glenn Beck's subscription comedy show, BS of A, AFTER THE JUMP. (HT: Little Green Footballs.)