Kelly Osbourne apologizes for using slurs hurtful to the transgender community: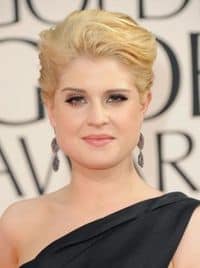 I'd first like to make it clear that no one asked me to write this.  After reaching out to GLAAD for advice and clarification, I thought it was imperative to explain and amend my wrong. I gained a lot of knowledge, and I now feel the urgency to speak out and teach others. As unfortunate as this incident was, I assure you it was taken out of context, but I cannot deny the words; they did come out of my mouth.
As a lifelong LGBT ally and friend, I feel it is my duty to not only apologize for my wrong but to also correct it. The word "tr*nny" is a derogatory and hurtful word. I was completely ignorant to this and soon came to realize most of my peers and LGBT friends are too. This is a word I will no longer use or allow. It wasn't until I googled it after speaking with GLAAD that I found out just how unbelievably offensive it was.  When friends jokingly called me that in the past, I took it as a compliment or a joke, but I couldn't have been more wrong.
She adds:
Due to the fact that it is Transgender Day of Remembrance on November 20, I would like to raise awareness to this injustice in society. It is a day to remember those who have lost their lives due to anti-transgender violence and speak out against the fact that transgender people face disproportionate amounts of discrimination and harassment every day. The lack of knowledge about transgender people contributes to the unparalleled number of violent acts against them every day.