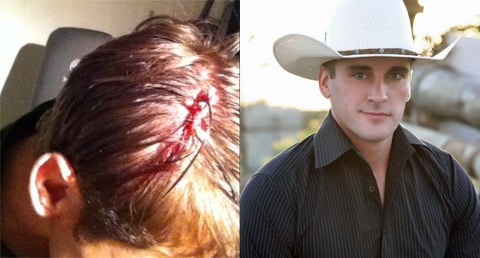 Brandon mentioned this briefly in his round-up last night.
Levi Crocker, a cast member on LOGO's A-List: Dallas, tweeted a picture of a head wound over the weekend and reported that he had been assaulted at an Oklahoma City gay bar, claiming that it was because of his participation in the reality show.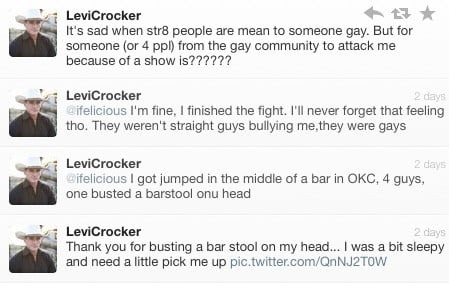 Wrote Crocker:
"I got jumped in the middle of a bar in OKC, 4 guys, one busted a barstool onu head…I'm fine, I finished the fight. I'll never forget that feeling tho. They weren't straight guys bullying me,they were gays…It's sad when str8 people are mean to someone gay. But for someone (or 4 ppl) from the gay community to attack me because of a show is??????"
In recent weeks, Crocker's castmate Taylor Garrett has also alleged attacks on him by members of the gay community.
In mid-October Garrett reported that a rock was thrown through one of his windows with a note attached attacking him for being a Republican. A month later Garrett said he was attacked again by a vandal who scratched "F**k Coulter" into the side of his car and pushed him to the ground.
(via back2stonewall)