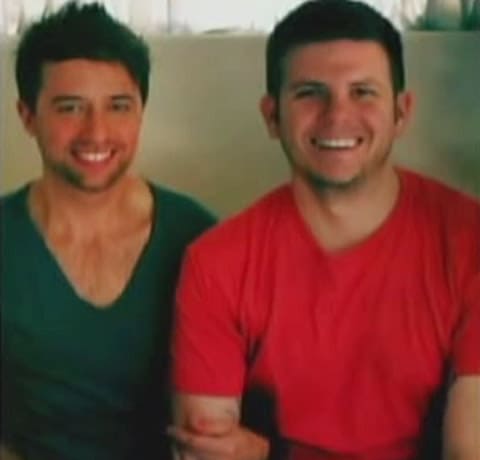 San Diego couple Billy Canu and his partner say they were threatened by a United Airlines manager who called them "faggots" before threatening to kick the couple off their flight after they got in an argument with gate agents over accuss to United's Gold Lounge, 7News reports: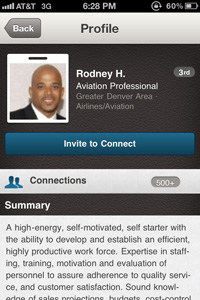 Canu said the agents gave the couple "a very condescending, sort of rude answer. They were trying to figure out who was going to help us."
When Canu and his partner complained about the handling of their question, a manager approached them and escorted them away from the area. Canu claimed the manager then escalated the situation.
"As we were walking away he goes 'idiots,'" recounted Canu. "So, my partner turned around and started walking up to him and said, 'I'm sorry. What did you say?'"
"He [the manager] says, 'What f*****s,'" according to Canu. Canu said the manager even threatened to kick the couple off their flight to San Diego if they continued to complain.
Canu said he and his partner began tweeting about the incident. In one of Canu's tweets, he identified the airline employee as Rodney Hill and posted a screenshot of Hill's United profile. United Airlines is investigating.
Watch News7's report HERE.
Canu provided a more detailed retelling of the story on Facebook.
Read it, AFTER THE JUMP…
My partner and I were catching the 7:07pm flight from Denver to San Diego on Saturday, November 26th 2011. We arrived at Denver airport and proceeded to the United lounge. We are both Gold members with United/Star Alliance and have had no problem entering the lounges when traveling in Gold status. We went to customer service and the line was empty.
My partner and walked to the front of the rope and stood there waiting, there were four staff behind the desk (1 male, 3 female) and one male stood beside them. We were initially ignored as all five were chatting to each other. One was reading a magazine on hair and nails. The gentleman at the side of the desk beckoned us over, yet still we were ignored.
The four staff started laughing with each other as to who was going to help, pointing to each other. One woman said 'I can't help as I'm pregnant' and laughed at us. A lady (whose name we did not take) then proceeded to 'help' We asked what the difference was with the Gold access to the lounges, but she could not help. She simply told us that Gold access was for international only as 'those tickets cost more' in a very condescending tone.
Eventually the gentleman to the side of the desk explained the difference, that there are open wide access Gold lounges and United members clubs. What we had tried to enter was a members club. The lady who served us went back to reading her magazine and I apologized for interrupting her magazine reading and explained she was rude. She looked up, again with a condescending attitude and said 'Im soooo sorry'
My partner then backed up my cause explaining how rude she was, again we were met with 'Im so sorry' This wasn't an apology, but a mere attempt at belittling us.
The conversation got heated and then Rodney Hill, the 'manager' appeared. The conversation went like this:
RH: 'It's time for you men to leave'
My partner: 'You haven't assessed the situation, you've just turned up half way through and are demanding we leave'
RH: 'I don't care, you need to leave now or I will have you removed from the airport and you won't fly'
MP: 'And who are you and what is your role'
RH: 'I am the manager' (delivered with a patronizing tone)
This conversation went back and forth for approximately a minute and I then ushered my partner away. Rodney was continuing to threaten us by removing us from the airport. We posed no 'threat' to be removed from the airport, the only aggravation we showed was upset from a rude service desk clerk. After walking away Rodney followed us and continued to fuel the fire. We did challenge him to act better. He then followed us threatening again to remove us, as to which point we walked away.
Rodney Hill then shouted 'idiots' at us.
Angered at this my partner attempted to walk back to challenge him, my partner shouted 'what was that?' and Rodney replied. 'What faggots?' before walking back to the customer service desk.
At this point I pulled my partner back. There was simply no point going back to the desk area as we would have been removed with force from the airport. We were not winning and could not communicate with any of the staff at this area. We couldn't get pictures or couldn't talk to a manager for fear of getting removed from our flight. We sat in the waiting area, both of us visibly upset and shaken by what had happened. I then returned to the desk and asked for Rodney's full name. He responded by saying 'dont you dare patronize me'