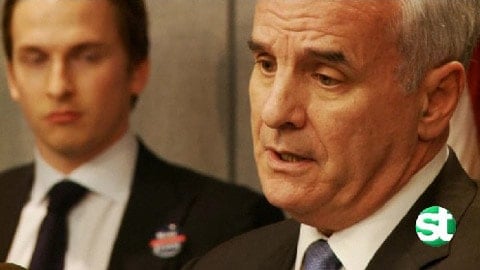 Minnesota Governor Mark Dayton yesterday issued an executive order on bullying, establishing a task force to study the problem in the state's schools. The task force of 15 people will study best practices, existing laws, and reports of bullying in schools. It will also define what it means to bully and provide recommendations by August of next year on policiy initiatives that should be taken to address the issue.
Minnesota's Anoka-Hennepin school district is the subject of lawsuits and a federal investigation over its policy that teachers take a "neutral" stance on sexual orientation which forces them to ignore anti-gay bullying. There have been seven student suicides in the school district in less than two years.
Read the Governor's executive order below.