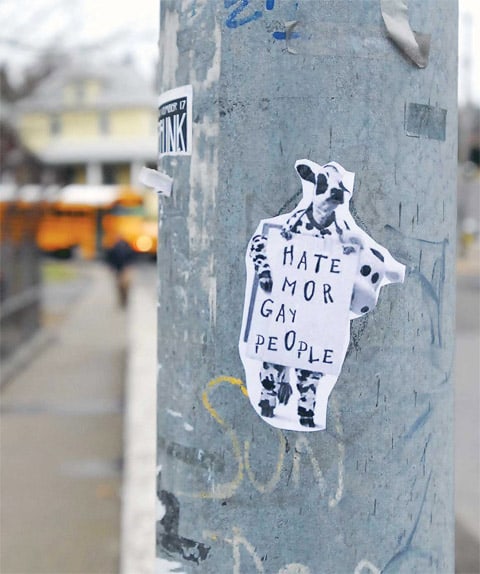 Back in March, Equality Matters broke the news that Chick-Fil-A had donated more than $1.1 million to anti-LGBT groups between 2003 and 2008, and they've followed up on that story:
Now, new IRS 990 forms reveal that the company donated nearly two million dollars to anti-gay groups in 2009 alone, the most recent year for which public records are available.
The numbers:
WinShape Gave Over $1.7 Million To Anti-Gay Groups. In 2009 alone, WinShape donated $1,733,699 to multiple anti-gay groups:
Marriage & Family Legacy Fund: $994,199
Fellowship Of Christian Athletes: $480,000
National Christian Foundation: $240,000
Focus On The Family: $12,500
Eagle Forum: $5,000
Exodus International: $1,000
Family Research Council: $1,000
If you're not familiar with any of these groups, EM has a rundown of their activities at the link below.
Chick-Fil-A Donated Nearly $2 Million To Anti-Gay Groups In 2009 [equality matters]
Previously…
Chick-Fil-A Exposed: $1.1 Million to Anti-Gay Organizations [tr]
If You're Eating Chick-Fil-A, You're Eating Anti-Gay [tr]
Chick-fil-A Pres: Providing Food to Anti-Gay Groups Not an Endorsement [tr]
NY Times on Chick-Fil-A; Company Issues Another Statement [tr]
Gay-Hating Chick-Fil-A Mascots Found on WV Street Poles [tr]
Group Cancels Chick-Fil-A President's Appearance at Event [tr]
(image via daily athenaeum)