President Obama recognized gay parents in a proclamation issued yesterday for National Adoption Month.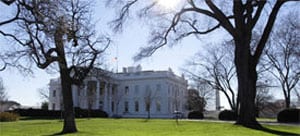 Said Obama, in part:
The decision to adopt a child has brought profound joy and meaning into the lives of Americans across our country. Parents are moved to adopt for reasons as unique and varied as the children they embrace, but they are unified by the remarkable grace of their acts. Adoptive families come in all forms. With so many children waiting for loving homes, it is important to ensure that all qualified caregivers are given the opportunity to serve as adoptive parents, regardless of race, religion, sexual orientation, or marital status.
Last week, Senator Kirsten Gillibrand (D-NY) said she would introduce legislation barring adoption discrimination against same-sex couples.
Five states prohibit same-sex couples from adopting children, and more than 20 others have no legal guidelines addressing the issue.