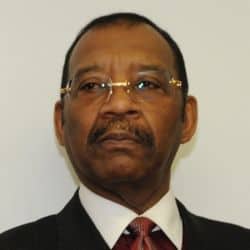 Why's the sourpuss at right all "hot and bothered," according to the New York Post?
Because he's Rev. Ruben Diaz, Sr., that's why — the Democrat state senator from the Bronx who's been a vocal opponent of LGBT progress in New York since at least 1994, when he tried to keep the Gay Games from his city. The Games would spread AIDS, he said, and queerify New York's impressionable youth. Since then, Diaz has campaigned harder and longer than any other New York Democrat against marriage equality, leading a crowd of thousands in protest against gay marriage this summer. And now, the Bronx's biggest gay rights organization, Bronx Pride, has taken out a lease in the building named after him: The Rev. Ruben Diaz Gardens. According to the Post:
The 68-year-old official is far from happy about the new tenants, Bronx political sources said, especially after losing the same-sex marriage battle in Albany this year.

"He's furious," a source said. "It's such a direct shot at him."
The Rev. Ruben Diaz gardens is a 111-unit building originally dedicated solely to government-subsidized housing.