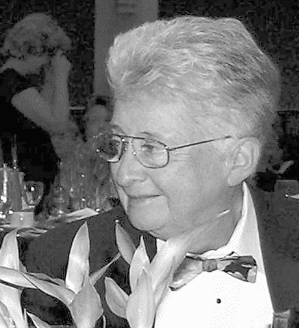 Farewell to Barbara Grier, a brave and resolute woman who had the wild idea to begin a serious lesbian publishing house in the dim and unenlightened January of 1972. The resulting company, Naiad Press — which Grier co-founded with her lifelong partner, Donna McBride, as well as Anyta Marchant and Muriel Crawford — became the biggest and most important lesbian publishing house in the world. From the Los Angeles Times:
By the time it folded in 2003, it had published more than 500 titles by authors such as Rita Mae Brown, Katherine V. Forrest, Jane Rule and Sheila Ortiz Taylor.

"She created Naiad Press because the mainstream would not publish any of our books," Forrest, whose career was launched by Naiad in 1983 with the publication of her novel "Curious Wine," told The Times on Friday. "Her accomplishments are just monumental, given the obstacles she faced. There was such virulent homophobia. Barbara was nothing if not fearless."
Upon Grier and McBride's retirement in 2003, much of Naiad's business was absorbed by Bella Books. Grier died of lung cancer last Tursday in Tallahassee, FL. She is survived by Donna McBride and two sisters.