The Human Rights Campaign yesterday denied claims by the National Organization for Marriage that lawmakers were planning to attach repeal of DOMA to a Defense Authorization Bill, the Washington Blade reports: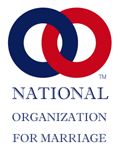 In an action alert e-mail sent to followers on Wednesday, the National Organization for Marriage warns opponents of same-sex marriage that Senate Democratic leadership intends to alter the fiscal year 2012 defense authorization on the floor to include language that would repeal DOMA.
"Reports out of Washington are now indicating that — just a week after forcing a bill to repeal the Defense of Marriage Act (DOMA) through the Judiciary Committee on a party line vote —Senator [Dianne] Feinstein, Senate Judiciary Chair Pat[rick] Leahy (D-VT) and Majority Leader Harry Reid may now attach the DOMA repeal bill to the 2012 Defense Authorization bill, a bill that must be passed in order to fund our servicemen and women through the next year," the email states.
Said HRC's Fred Sainz to the Blade: "Their members and their donors are, obviously, upset at their very poor performance. NOM needs to give them a red herring that equals hope or shows that they are working on something no matter how big of a lie it is. They're trying to raise money with this is what they're trying to do. They are trying to give the sense that something is going on when this is not something that is in the works."
And speaking of lies that NOM is spewing…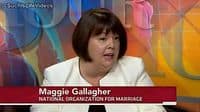 Maggie Gallagher claims gays want to rip Genesis out of the Bible:
"It's becoming increasingly clear that the gay rights movement, the gay marriage movement, really does believe you're like a racist if you think marriage is the union of husband and wife," explained Maggie Gallagher, co-founder of the National Organization for Marriage. "They want to rip Genesis out of our Bibles."
And, NOM is the latest group to try and push a link between homosexuality and pedophilia using the Penn State abuse scandal, Equality Matters reports: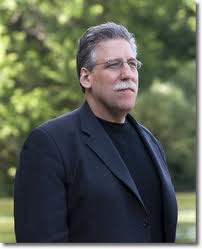 In a November 15 blog post, NOM's Ruth Institute posted an excerpt from an article by anti-gay activist Michael Brown titled "What could end Rush Limbaugh's career?" The article focused on a recent incident on Limbaugh's radio show during which the conservative commentator toyed with the idea of saying what "nobody's got the guts to say" about the Penn State scandal, but then backed away out of fear that voicing his thoughts would "end" his career.
Brown, of course, had his own theory for what Limbaugh was referring to:
He takes on the president, the Congress, and the media (not to mention his derisive attacks on foreign leaders and even radical Muslims), but there's one group he won't take on, one subject he won't touch.
 
What is it that, in his words, could end his career? What is it about the Penn State scandal that is "glaring; it's right in front of everybody," and yet "Nobody has the guts to actually give the explanation for what was going on and why there was trepidation in reporting it"?
 
Could it be that the sex abuse scandal involved a man allegedly abusing boys, meaning that the acts were homosexual in nature? And could it be that even Rush Limbaugh didn't have the guts to address this? (Contrary to the protestations of some, a man who is sexually involved with boys is a homosexual pedophile; a man who is sexually involved with girls is a heterosexual pedophile.)
 
Of course, the fact there are homosexual pedophiles does not mean that all (or most) gays are child abusers. Certainly not! And yet even Rush Limbaugh, it appears, would not address this directly. […]
If, in fact, I misunderstood him, then he has my profound apology. If I understood him correctly, then he has my profound appeal: Speak up, Rush, and don't be afraid. Surely you have the guts.