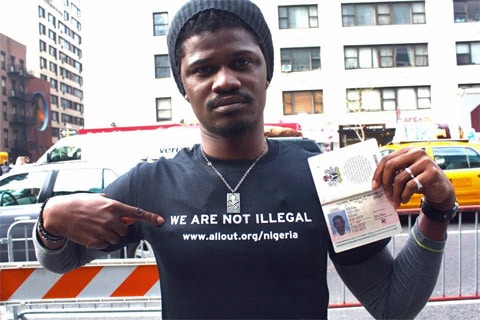 On Monday , Nigerian activists and allies delivered a letter, signed by more than 58,000 people around the world, to the Nigerian mission to the United Nations asking Nigeria's president to veto a draconian anti-gay bill passed by the Senate.
The bill mandates 14 years in prison for same-sex couples who marry and 10 for those who help them. Amnesty International condemned the bill last week. I've written more about it here.
You can add your voice to AllOut's petition here.
Above, activist Ifeanyi Kelly Orazulike. Below, activist Joseph Huff Hannon and a representative from the Nigerian Mission to the UN.
Here's a nice Facebook gallery of the protest.