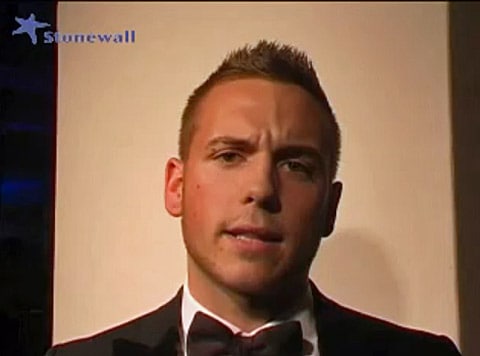 Rumors are bubbling up around the internet that Anton Hysén, the Swedish footballer who came out of the closet earlier this year, may be joining Major League Soccer and the announcement could be made as early as today.
MLS rumors has written about a recent interview by Hysen with Sportbladet in which he talked about being "in negotiations with two clubs in the American professional league." Here's the article.
According to Sportbladets the clubs Hysén has spoken with are Vancouver Whitecaps and  Sporting Kansas City.
Kansas City CEO Robb Heineman tweeted yesterday, "Subject to one approval, another good player for US tomorrow" although he appeared to shoot down interest in Hysén in a later tweet.
And Hysén posted yesterday on his website: "hey everybody ! I hope everyone is doing good tonight/today wherever you are. I just got back from my friends place. We just talked about how our future would look like & about how he wants to succeed in football. Tomorrow I'm meeting up with my sports chef. (sic) Tomorrow will be an important day & I wil see how things will end up."
We should know more later today, but in the meantime, check out the video interview with Hysén from earlier this month at a reception for UK LGBT rights group Stonewall.
Watch, AFTER THE JUMP…