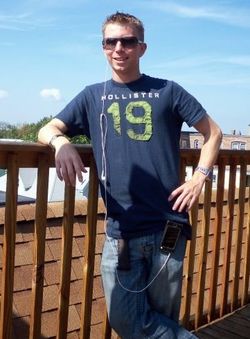 I mentioned this briefly in last night's links roundup, but it's become a pretty big deal: Private First Class Bradley Manning, the Army intelligence specialist who allegedly leaked hundreds of thousands of classified documents to Wikileaks, has officially made his sexual orientation a keystone of his defense. From Salon:
The young Army intelligence specialist accused of passing government secrets spent his 24th birthday in court Saturday as his lawyers argued his status as a gay soldier before the repeal of "don't ask, don't tell" played an important role in his actions.

Lawyers for Pfc. Bradley Manning began laying out a defense to show that his struggles as a gay soldier in an environment hostile to homosexuality contributed to mental and emotional problems that should have barred him from having access to sensitive material.
So: Manning — whose defenders have spent countless hours and expended countless millions of breaths proclaiming his nobility and rectitude — is now tacitly acknowledging that the Wikileaks leak was a wrong and regrettable thing, and that he'd never have done it if he was in his right mind. Whether he really believes that, or whether he's only saying it because his spirit was broken by ten months in solitary confinement in some dank Army oubliette, is unknowable. What is knowable, and queasy-making, is that lawyers are now arguing in a military courtroom that gays can't be trusted with classified material until the military is purged of homophobia.
As it happens, Manning's lawyers aren't the first attorneys to make that argument in recent memory. Ann Coulter made it months ago, in an article entitled "Bradley Manning: Poster Boy For 'Don't Ask, Don't Tell'." Maybe he should hire her. It'd definitely score points with the allegedly homophobic military personnel hearing his case.