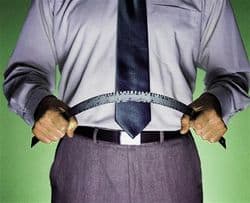 More news from the Family Values crowd: In Chino Hills, CA, there is a pparently a church which counts among its members a man to whom the other parishioners outsource their family beatings. This practice came to light after a high school faculty member noticed bruises on the legs of a 15-year-old student and asked where they came from. According to the AP, the boy was beat because his parents suspected him of smoking:
[The boys' parents] asked Paul Kim, 39, to discipline their son after finding a lighter in his possession, dropping the boy off at Kim's Chino Hills home with permission for the beating, San Bernardino County sheriff's spokesperson Cindy Bachmann said Saturday.

Kim hit the child with a metal pole about a dozen times, causing severe bruising on his legs, according to Bachmann. The pole was about an inch in diameter, investigators said.

… Investigators believe Kim has been used in this way by other families in the congregation, and asked for victims and witnesses to come forward.
Authorities have so far declined to name Mr. Kim's church or release the name of the victim's parents. They are, however, reportedly considering whether the boy's father ought to be charged with wrongdoing.