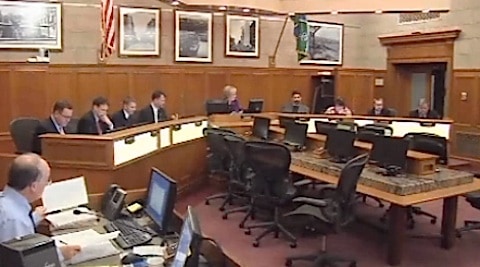 The Duluth, Minnesota City Council last night voted to oppose the anti-gay marriage amendment slated for the state's ballot in 2012, the Duluth News Tribune reports: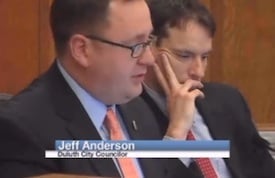 In passing a resolution Monday, Duluth became the first city in Minnesota to take a stand on the issue, which is slated for a statewide referendum vote in November. Several city councilors earlier were critical of the council taking up the matter, suggesting it was not the proper venue, but they remained silent at Monday's meeting.
The resolution passed 6-2, with Councilors Jim Stauber and Todd Fedora voting in the minority. Councilor Jay Fosle left the meeting early and did not participate in the vote.
"Equality concerns me. It will always concern me," said Councilor Jeff Anderson, who co-sponsored the resolution. "This directly affects and impacts people in the city of Duluth."
Many people spoke out against the amendment. All who spoke were opposed, according to Northland News Center.
Watch their report, AFTER THE JUMP…