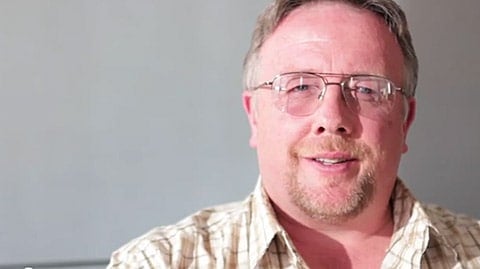 Minnesota Public Radio's Public Insight Network is soliciting videos surrounding Minnesota's anti-gay marriage amendment. Here's one they received.
Mark Hayes is supporting Minnesota's marriage amendment because of his "scientific experience of reproduction being a basic facet of existence for all organisms" and describes how he'd feel if his daughter told him she's a lesbian:
"It wouldn't be pretty. My response to one of my daughter's telling me she's a lesbian would be a lot like Katrina hitting New Orleans. It would not be good."
Hayes goes on to describe why he thinks homosexuality is a disease.
Watch, AFTER THE JUMP…
More videos HERE.