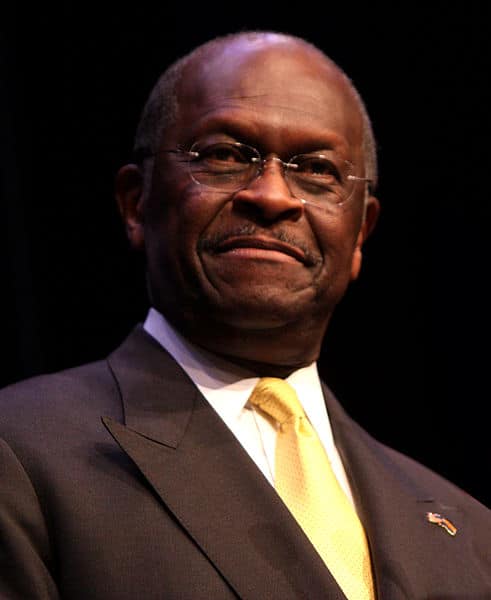 That's it for the Cain campaign. Earlier this week, the erstwhile Republican frontrunner said he was "reassessing" his presidential bid, after an Atlantean named Ginger White claimed she and Cain had carried on a clandestine 13-year-affair. This allegation had the chilling effect on Cain's poll numbers that sexual harassment allegations from several other women hadn't, and recent days have seen Cain's support tank in early primary states. This week, Cain met with his advisors, met with his wife, and today called it quits. From the LA Times:
"As of today, with a lot of prayer and soul searching, I am suspending my presidential campaign," he said at an event in Atlanta. "I am suspending my presidential campaign because of the continued distraction, the continued hurt . . . on me, on my family, not because we are not fighters, not because I am not a fighter."
This is good news for Newt, Rick, Ron, et al, and most of all for Cain's wife, whose long season of unpleasant surprises is hopefully past. It's bad news for Mitt Romney, who probably won't pick up many of the supporters fleering the Cain campaign.
A lot of news outlets are covering Cain's political, but The Onion's single-headline take wins grim irony.