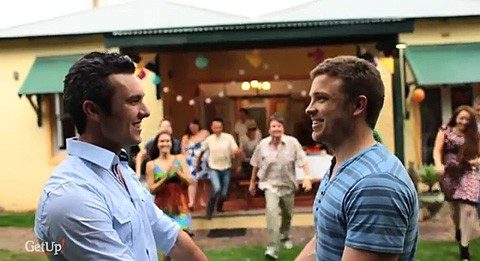 The "It's Time" Australian marriage equality video has received more than 2.8 million views on YouTube since it debuted a week ago, making it arguably the most effective marriage equality video of all time.
View the video again, AFTER THE JUMP…
Here's more about it, and about what's happening down under legislatively.
Seattle Gay Scene did some exploring on the background of the actor in the "It's Time" video, Julian Shaw, who's from New Zealand: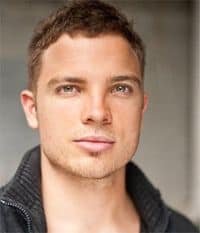 The 25 year old is a multi-hyphenate; a filmmaker, journalist, novelist, and actor who made his first documentary as a teenager, recently completed another, and written a couple of novels as well. His first film, "Darling! The Pieter-Dirk Uys Story" focused on acclaimed South African activist and drag queen Pieter-Dirk Uys and his work educating the young of South Africa about the threat of HIV/AIDS, was completed while Shaw was in high school, features interviews with Nelson Mandela and Desmond Tutu and earned awards around the world. His second documentary, "Cup of Dreams" was a four year labor of love about New Zealand's quest to win the Rugby World Cup. A huge rugby/football fan, Shaw also appeared as an actor in his short film, "All-Blacks Don't Cry" as rugby superstar John Kirwan which focuses on the athlete's battle with depression.
By the way, and as an appropriate addition to today's observance of World AIDS Day, you can watch "Darling! The Pieter-Dirk Uys Story" in its entirety HERE.
Julian Shaw is also on Twitter.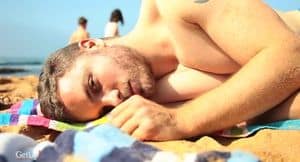 According to MTV News:
""It's Time" has been in the works for over a year now and there were many ideas that were passed around. Initially, GetUp pursued a different video featuring twin brothers – one gay, one straight – who both shared their story of being raised together but only one could get married. The video and other campaigns had success but nothing close to what 'It's Time' is bringing in."
Said Paul Mackay, Marriage Equality Campaigner for GetUp! Action for Australia:
"To say we're surprised [by the attention this video is getting] is an understatement. We're still aiming for a mention from Ellen and Gaga, but we're pretty darn excited with what we've had so far…When we were working on scripting, we knew the idea was good, and when we finished production we knew the video was good, but you never know how a piece of work will be received… What has been most surprising has been the overwhelmingly positive international attention we have received for the video…although the video was designed to appeal to a wide audience, we never thought it would receive the attention it has."
There's now a social media campaign to get the ad on the air in the U.S.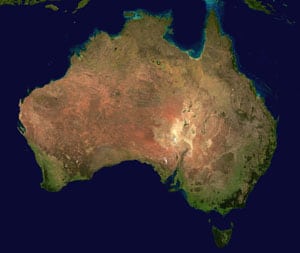 Meanwhile, the marriage debate in Australia is still heating up as Queensland passes a civil union bill:
Australia's northern Queensland state has voted to legalise same-sex unions, increasing pressure on the ruling Labor party to reverse the national ban at an upcoming policy meeting. Queensland, traditionally a socially conservative state, passed the same-sex civil partnerships bill 47-40 in a late-night sitting Wednesday, meaning five of the nation's eight states and territories now recognise homosexual unions.
A meeting of the Right faction in Sydney on Thursday night endorsed Ms Gillard's position of allowing federal MPs a conscience vote if a private member's bill is brought to parliament.
But the faction failed to come up with an alternative wording of a motion to change the party's platform.
A motion by two openly gay members – ACT deputy chief minister Andrew Barr, from the Right, and federal minister Penny Wong, from the Left – to go to the conference on Saturday now appears likely to succeed.
That motion states: "Labor will amend the Marriage Act to ensure equal access to marriage under statute for all couples irrespective of sex who have a mutual commitment to a shared life. These amendments should ensure that nothing in the Marriage Act imposes an obligation on a minister of religion to solemnise any marriage."
View the video again, AFTER THE JUMP…