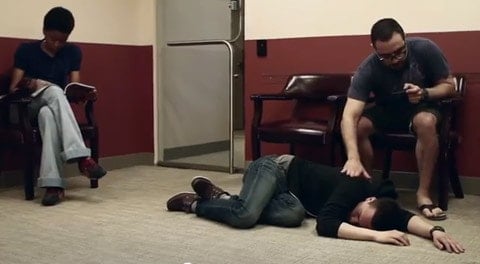 Gay comics Eliot Glazer and Brent Sullivan take a lighter look at the stresses of getting an HIV test in a new episode of their series "It Gets Betterish".
Watch, AFTER THE JUMP…
On a related note, Think Progress reports:
The Centers for Disease Control and Prevention reports that almost three out of four Americans with HIV are not receiving enough medicine or regular health care "to stay healthy or prevent themselves from transmitting the virus to others." Out of the 1.2 million people in the U.S. have HIV, 850,000 aren't receiving regular treatment to keep the virus at a low enough level to prevent transmission or hurt their own health and 240,000 Americans don't even know they're infected with HIV.
How many of you know your HIV status?