Here's some news on the much-anticipated re-teaming of Madonna and her Ray of Light producer.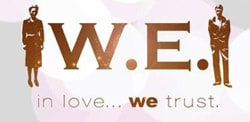 Madonnarama reports: "Guy Oseary recently confirmed the rumours about a ballad Madonna recorded for her own movie W.E. Now, we at Madonnarama can finally reveal the title; it's called 'Masterpiece' and it has been produced by William Orbit. The song seems to be about what it feels to love and be loved like a piece of art and how fragile this love can be.
From what we hear Madonna's voice is absolutely stunning in it, and the track is very orchestral."
Drowned Madonna has another report, with some lyrics.