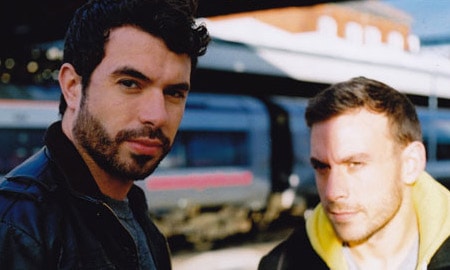 Russell (Tom Cullen) and Glenn (Chris New) in "Weekend"… one of the best films of 2011

NATHANIEL ROGERS
…would live in the movie theater but for the poor internet reception. He blogs daily at the Film Experience. Follow him on Twitter @nathanielr.
 
TIS THE SEASON… OF LIST-MAKING
Meryl Streep, recently profiled on 60 Minutes, was asked about playing characters who seem so incredibly different than she herself is, like her upcoming role in The Iron Lady which opens in a week's time. Her answer intrigued:
It always really bothers me when people imagine that characters who don't look like you or don't have the same accent as you are far from you. A great actress Sybil Thorndike said 'I think we all have the germ of every other person inside of us.' And I believe we do."
This is true enough. A well written character of any type can feel human and relatable to anyone with a working imagination. This is especially true for minority moviegoers who learn instinctively to recognize themselves in people who look and seem nothing like them at first glance. Sometimes we have to go long stretches without seeing mirror-like reflections in mainstream pop culture. We may have a germ of every other person inside of us, but it's still thrilling to see something closer to yourself on the screen.
So herewith a list of the best LGBT movie characters of this past year in film. Tis the season of…list making.
Three notes before we begin: I missed the Iranian lesbian drama Circumstance which I've heard is quite good; I'm not touching Pedro Almodóvar's The Skin I Live In so as to avoid spoilers; The highest profile film skipped on this list is J. Edgar because you're better off doing just that.
TOP TEN LGBT CHARACTERS OF 2011 AFTER THE JUMP…

This list is dedicated to Jeremy Renner's "Agent Brandt" in Mission: Impossible – Ghost Protocol (fun movie) who I pretended was gay the whole time. Rather unexpectedly Renner/Brandt rewarded my mental acrobatics by quipping that Paula Patton's Agent had the easy job during their nuclear code nabbing mission in Dubai —  "Next time I get to seduce the rich guy."
BEST LGBT FILM CHARACTERS OF 2011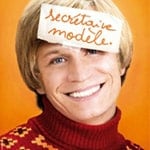 10. LAURENT (Jérémie Renier) in Potiche
This comedy from out French auteur François Ozon didn't need a gay character to endear itself to LGBT audiences. Catherine Deneuve, the hilarious (subtitled) banter and retro 70s eye candy, already performed that trick. But one of Ozon's best jokes in this delightful confection is the latent über gayness of Deneuve's son Laurent; you see it coming long before he does.
08. EVERYONE in X-Men: First Class
Mutants are… different, feared, ridiculed. It's a metaphor, see? Or at least it was a few films ago. Magneto (Michael Fassbender) may have bedded Mystique (Jennifer Lawrence) in this reboot but it was his BFF Charles Xavier (James McAvoy) who he kept locking eyes with. 
09. LISBETH SALANDER (Rooney Mara) in The Girl with the Dragon Tattoo
Everyone's favorite socially maladjusted bixsexual goth icon hacker is back albeit with a new face (Rooney Mara's exquisitely expressive one… even when Lisbeth is trying not to express anything). Lisbeth's number on the Kinsey Scale seems to have shifted ever slightly towards heterosexuality in this new version but she has considerably less angst about girl-on-girl action than about the men. Stick to the ladies, Lisbeth! [Reviewed]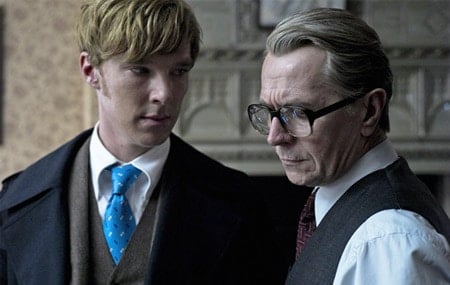 07. PETER GUILLAUME (Benedict Cumberbatch) in Tinker Tailor Soldier Spy
Cumberbatch's nerve-wracked spy is not the only Gay in this ultra handsome espionage thriller but naming the others would give too much away. And the movie doesn't want to give anything away, with all the characters keeping their secrets close to the vest and the movie barely whispering them. Nevertheless it's gay enough that Kathy Burke gets a memorable cameo as the department fag hag "My lovely boys… 'The Inseparables'" she says, caressing photos of her former co-workers.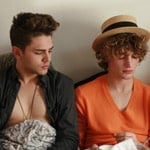 06. FRANCIS (Xavier Dolan) in Heartbeats aka Les Amours Imaginaires 
The beautiful and talented French-Canadian Xavier Dolan wrote, directed and starred in his first two features and film number three is already on the way. Get in early since he'll only be collecting more fans. Heartbeats follows two best friends Francis and Marie (Monia Chakri) who war over the affections of Nicolas (Niels Schneider) who may be into one of them or both or neither. Some people find the film too slight but its so superbly stylish and the bitchy catfights feel human and aggrieved as opposed to performed in reality-tv ready way. See it! [Currently available on Netflix Instant Watch]
05. THE KREWE OF YUGA (various) in Sons of Tennessee Williams
This documentary focuses on a gay rights struggle involving New Orleans costume balls which predated the Stonewall riots by nearly ten years. The documentary tries to do way too much considering its short running time, but I would gladly sit through entire documentaries about any of the original members of this Krewe. Their stories were fascinating, funny and heartbreaking.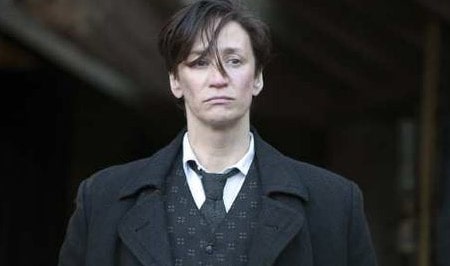 04. HUBERT PAGE (Janet McTeer) in Albert Nobbs
Glenn Close's dream project about a woman masquerading as a male waiter in 19th century Ireland is totally stolen by her co-star. Janet McTeer also plays a woman living as a man, but one with a far clearer grasp of her sexual identity. McTeer works emotional wonders in her short screentime especially when she's expressing her feelings for her companion Cathleen, "my life". The love is entirely palpable. Expect McTeer to make a run for a Best Supporting Actress nomination.
03. RUSSELL & GLENN (Tom Cullen and Chris New) in Weekend
Perhaps I should've given this duo the top spot, but they have an advantage as there's two of them. Rising actors Tom Cullen and Chris New work miracles together as a shy lifeguard and outspoken artist in this perfectly modest but transcendent romance. If you haven't seen it yet, you're crazy. If you have, see it again. It's currently available on Netflix Instant Watch. [Read also: Director interview]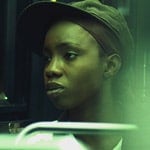 02. ALIKE (Adepero Oduye) in Pariah
This feature from lesbian filmmaker Dee Rees made a splash at Sundance last January but Focus Features has mysteriously held it back from release for an entire year. It's marvelous and if it had had a bigger release earlier you might see it winning more critics awards than just a few prizes at the Black Film Critics Circle. Alike, a shy lesbian in a rough Brooklyn neighborhood, is one of the most authentic feeling gay characters to come along in years and from an underrepresented group at that. Oduye proves herself a major new actress as she charts Alike's teen moodswings, sexual excitement and the nervous reaching for inner strength as she faces fickle friendships and homophobic parents. [Opens December 28th in Limited Release]
01. HAL (Christopher Plummer) in Beginners
Like Alike in Pariah, Hal is another under represented gay figure on movie screens. How many full characterizations of gay seniors do we ever get to see? Christopher Plummer's sweet buoyant work as a man who comes out of the closet very late in life elevates this already fantastic whimsical drama about a single artist (Ewan McGregor) struggling to understand his own relationship to romance while grieving the loss of his gay father. The best thing about the movie might well be the sympathy it has for all of its characters and their romantic compromises and quandaries. It looks unblinking at the sexuality of a senior citizen — how rare is that in the movies? — and rather than reverting to tired ageism or stopping short at tolerance, expresses admiration and love. "He never gave up." [Review & Director interview]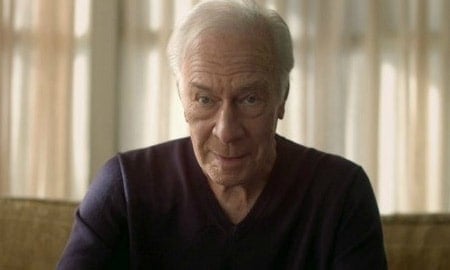 What were your favorite gay characters and moments in cinema this year?