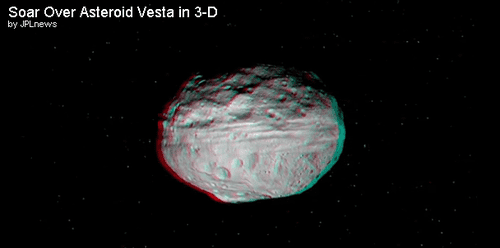 The space probe Dawn has now gathered enough data on the asteroid Vesta to allow NASA to create a guided tour in 3D. You'll need red and green 3D glasses to view properly. Watch AFTER THE JUMP! And marvel: once Dawn's done with Vesta, she'll spin out of the asteroid's gravity well using super-futuristic ion propulsion and rendezvous with the dwarf planet Ceres, which is orbiting the sun at 17 kilometers per second. Science is awesome!  [HT: Phil Plait]

Ethiopians are unhappy about hosting International Conference on AIDS and Sexually Transmitted Diseases in Africa.

Alan Sues, Laugh-In star and pioneering/stereotyping TV gay guy, has died. From the Times:
Mr. Sues tended to perform with over-the-top flamboyance on the show, displaying stereotypically gay mannerisms. What he did not disclose was that he was gay, Mr. Michaud said, fearing that to tell the truth about his sexual orientation would have ended his career.

"It wasn't because he was ashamed of being gay; it was because he was surviving as a performer," Mr. Michaud said in a telephone interview, adding that Mr. Sues was actually an inspiration to many gay viewers. "Many gay men came up to him and said how important he was when they were young because he was the only gay man they could see on television," Mr. Michaud said.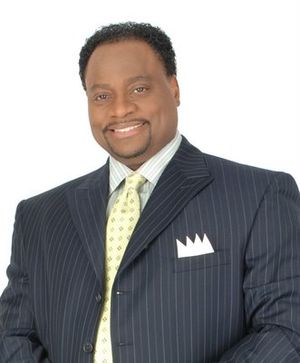 Bishop Eddie Long's wife seeks a divorce:
In September of 2010, four young men came forward with lawsuits against Eddie Long—a well-known social conservative and Atlanta megachurch pastor—claiming that the bishop had plied them with vacations, cars and money in exchange for sex, starting when they were 16. (The cases were dismissed this spring after Long reached settlements with each of the men.) Yesterday, Vanessa Long filed for divorce, releasing a statement this morning that read "[a]fter a great deal of deliberation and prayer, I have decided to terminate my marriage to Bishop Eddie L. Long."
Gay couple accused of molesting adopted sons:
The allegations have caused turmoil within the family and has divided them, with family members forced to choose sides. Harasz's biological daughter, Jackie, 19, told the media that she strongly believes that the couple is innocent. Chris Harasz, one of the adopted boys, says that all of the allegations are true.

Wirth and Harasz adopted nine boys from three different sibling groups over the past ten years.

Sandusky talks. And talks. And talks.

Standing On Ceremony to close.

Christian's don't like Johnny Depp's Christmas song.

Lovely Patty Austin's got a new album out. She talks about it, and AIDS, and all kinds of other things with The Advocate.

Yesterday, according to Forbes, "the bomb buried in Obamacare" exploded.  

The police stole the Occu-pies:
First there was pepper spray. Then came the batons. But on Thursday night, bad relations between the police and protesters entered a new dimension. While arrested demonstrators sat in their cells at a Lower East side station house, the police, protesters say, stole their pizza and drank all their soda pop.

"NYPD Sadistically Eats Pizzas Meant for World AIDS Day Occupy Wall St. Protesters," read the headline on the protesters' news release about the episode.

The police concede that they ate the pizza, but said they thought the pies were intended for them.
"Any way you slice it, it was an honest mistake," said Paul J. Browne, the head police spokesman.

George Packer tells the story of Ray Kachel, and some other folk who found a home at Zucotti. It's a really good read.