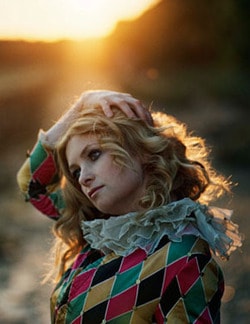 Yeah, it's "Windy."

Dharun Ravi, Tyler Clementi's roommate at Rutgers who allegedly pushed Clementi to suicide by streaming his hookup, has rejected a plea deal that would have saved him jail time and perhaps even deportation. "He's innocent. He's not guilty. That's why he rejected the plea," said Ravi's lawyer. Unless Ravi changes his mind, the trial will begin on February 21.

This galaxy has been punctured.

FYI: conservatives do not like Newt Gingrich. Nor should they.

Goldfrapp has a new video for "Yellow Halo," and here it is.

In other "here it is" news, here's the new trailer for Battleship, starring Alexander Skarsgard and Rihanna.

Did you wake up this morning thinking, "Wow, the world really, really needs another American Psycho?" You're in luck. The rest of us, meanwhile, must suffer.

Kris Humphries speaks. Well, he makes noise that sounds like a language, which is really close enough.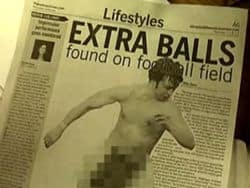 College streakers. [NSFW].

Rachel Maddow rides big Fords: "I've had a couple of Rangers, but now as the dog has grown to the size of a small pony, his seating demands in the truck have also grown and we've got an F150."

Two words: hot guys.

Idiotic Congressional aides fired after insulting boss on Twitter.

RIP Ed Watson, California marriage advocate.

Hawaii couple suing for marriage rights: "Former radio DJ Natasha Jackson and Janin Kleid have been a couple four years.  They wear wedding rings and want to make their commitment legal.  But when they went to get a marriage license at the state Department of Health they were denied."

Rocky: "47 percent of Coloradans support same-sex marriage, while 43 percent oppose it."

Sorry, but Tom Cruise is too scary to be attractive.

Well this is nice: Marvel Comics' Avengers versus X-Men crossover will not have too many tie-ins, which means you can save a few bucks. If you buy comics, that is…

Brent Childers discusses Rick Perry's religious pandering: "For a presidential candidate to promote this kind of social and religious division is truly beyond astonishing. The vast majority of people of faith in this country have grown very wary of politicians who attempt to pervert the Christian faith as a means to gain political favor."