No movement seen from White House on ENDA executive order.

LGBT communities of color gather for BOLD Minnesota gathering.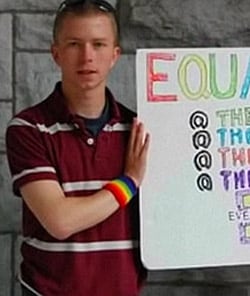 Bradley Manning legal defense "paints a picture of Manning as a disturbed and lonely person" as he worked in Iraq: "Other witnesses will testify, Coombs writes, that Manning was struggling with being gay under the 'don't ask, don't tell' policy that existed at the time he was serving in Iraq. A fellow soldier will testify that 'he was having gender identify (sic) issues' and that he was being teased by other soldiers over his sexuality and his short stature."

We'll soon see if there is a market for nude Shaun White photos.

Rosie O'Donnell is engaged to Michelle Rounds: "After breaking up with her previous girlfriend Tracy Kachtick-Anders back in February, Rosie met and fell in love with a woman named Michelle Rounds. Today we learn that Rosie broke the happy news of the couple's engagement on her new TV show."

Gay grandson of Rita Hayworth found dead in Chelsea, NYC apartment.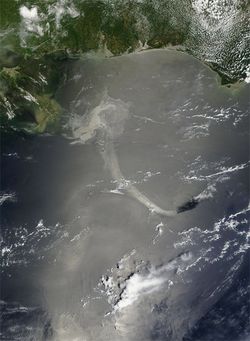 BP:

Halliburton destroyed Gulf spill evidence.

Australian gay and lesbian couples to get access to Certificates of Non-Impediment (CNIs) to wed overseas: "Many gay and lesbian Australians travel overseas to marry because they can't marry here, but when they discover the Australian Government won't give them the required paperwork, weddings plans have to be cancelled and the partners concerned continue to experience the legal and social disadvantages of not being able to marry."

Bradley Cooper: Ryan Gosling should have been 'Sexiest Man Alive'.

West Village's longstanding gay bar Pieces has survived its lease battle. "When Pieces first opened in 1992, the original owner Bob Etsey decided he wanted to do something different.  He made the bar's interior a bit theatrical with décor that was over-the-top, and he featured a lineup of new talent and unusual shows.  In fact, they claim to have had the first Karaoke night at a gay bar starting way back in 1993."

Springfield, Oregon approves LGBT non-discrimination ordinance.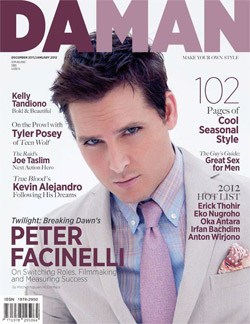 Peter Facinelli covers Da Man.

Straight hustler for gay men talks about why he did it, getting sober.

World Health Organization comes to obvious conclusion about stopping spread of AIDS: "'If you want to achieve zero new infections, you have to address the human rights issues,' WHO official Ying-Ru Lo said after a meeting about infection rates among gay men at the International Conference for AIDS and sexually transmitted infections in Africa (ICASA). She said stigmatisation and high levels of discrimination blocked access to AIDS treatment, boosting infection rates among gay men in developing countries. 'We must ensure the well-being of the most marginalised groups,' she added."

Showtime's Gigolos to get gay element: "A source at the network confirmed to us that a gigolo who has both male and female clients will make an appearance during next week's season two finale, airing Thursday, December 8th, at 11 pm. 'Gigolos' follows the lives of five straight male escorts in Las Vegas and shows them interacting with clients as well as their own personal relationships. The sexually ambiguous gigolo has a conversation with Vin and the two exchange notes on their industry. Perhaps a gay gigolo will be added to the mix if the show gets picked up for a third season?"